 Securely Locked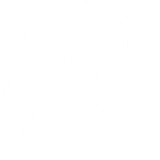 Biometric Verification Smart Notifications
Award-Winning Design
"It's a new category of safekeeping that will revolutionize how we store our valuables."
"With kids around, this safe offers peace of mind. Your valuables are secure, and your children are safe!"
"Secrets! We all have them, and you don't want anyone snooping through yours. TROVA HOME is a smart storage box that only specified users can unlock via Bluetooth. It can be bolted for extra protection."
"Storing your medication safely and keeping them out of the wrong hands has never been easier."
"Your valuables stay secure on global adventures, thanks to this game-changing safe from TROVA."
01.
Elevated security for the modern family
Compact and lightweight, TROVA HOME comes with Wi-Fi connectivity, providing top-tier protection for your valuables. It integrates smoothly into your lifestyle, offering smart alerts and Bluetooth features for constant surveillance and security.
02.
Your key to personal freedom
Unlock a new level of personal freedom with TROVA safe. It's about more than securing valuables; it's about liberating your mind from worry. With its sleek design and top-tier security, you can truly embrace peace of mind.
03.
The intersection of elegance and security
Where sophistication meets robust protection, TROVA safe stands. A blend of style and function, it's not merely a storage solution. It's a testament to luxury living, ensuring safety for your treasures without sacrificing aesthetics.
04.
Convenience, safety all combined in one
Compact, lightweight and technologically advanced, this device provides ultimate protection for your valuables. It effortlessly fits into your lifestyle and movement, offering smart notifications and Bluetooth connectivity for constant surveillance and security.
01.
Elevate your privacy in style
A personal biometric smart safe. Stylish, durable, and portable - offering impenetrable protection wherever you go. Crafted from a durable and sleek Aluminum Alloy, it offers unbeatable, impenetrable protection.
02.
Discover security that moves with you
Embrace the future of security with our innovative mobile solution. It's lightweight yet remarkably durable, effortlessly fitting into pockets, handbags, and athletic gear. Equipped with smart connectivity features, it sends you notifications, and even a last known location ping, ensuring your valuables are secure and your peace of mind is empowered.
03.
When luxury meets discreet security
Our product is more than just a safe - it's a style statement that's ready to become a part of your daily life. This robust, elegantly designed device provides the utmost protection for your valuables.
04.
Smart security at your fingertips
Designed with advanced technology, it offers tamper-proof security and smart notifications to keep you updated about your valuables. The Bluetooth connectivity pairs with your device, providing you a seamless and user-friendly experience.
On-the-go Security
Experience unparalleled security on the go with our portable solution, ensuring your valuables are protected wherever you travel, giving you peace of mind on your adventures.
Unobtrusive Elegance
Experience the perfect balance of subtlety and sophistication with our elegantly designed safes, seamlessly integrating into any environment while ensuring discreet yet reliable security for your valuables.
Effortless Protection
Crafted with user-friendliness at its core, TROVA HOME offers an effortless way to protect your valuables. It's lightweight, portable and seamlessly integrates with your devices via Bluetooth.
Absolute Life saver!
This has been my go to storage for some of my medical needs. I travel a fair amount domestically and I can put this in my carry on without any hassle.
You need this for when you travel
I no longer lose anything on my travels. This safe not only secures my important things like passports an keys but it looks beautiful! We love it.
Great product. Our kids have no idea.
It keeps my emergency cash and medicine safe while I'm away from home. I have it sitting on top of our dresser and my kids have no idea it is a safe! I can also track it from my phone.
Who doesn't have something to hide?
Who doesn't have something they don't want anyone to see? TROVA makes it easy to open while maintaining reliable and strong security.
Frequently asked questions
What sets TROVA apart from other safes?
TROVA redefines traditional safes. With elegant design, biometric verification, and smart connectivity, TROVA offers secure storage at your fingertips. It combines style, functionality, and intelligence, surpassing the limitations of old-fashioned safes. Experience convenience and connectivity that sets TROVA apart from the rest.
What if I am not satisfied with my TROVA?
TROVA ensures customer satisfaction through beautiful design, premium materials, and smart security features. With a 30-day guarantee, join over 3,000 happy customers who experience peace of mind at home and on-the-go with TROVA.
Can I Access My TROVA HOME Remotely?
Absolutely! TROVA safe offers remote access through Bluetooth and WiFi connectivity. With the TROVA mobile app, you can conveniently control and monitor your safe from anywhere, giving you peace of mind and effortless access to your valuables.
How secure is the biometric verification feature?
The biometric verification feature of TROVA ensures a high level of security. It utilizes advanced fingerprint recognition technology, providing accurate and reliable access control. Your unique fingerprint acts as the key, ensuring that only authorized individuals can unlock your TROVA safe, adding an extra layer of protection to your valuables.