Safeguard Medications
Experts say "lock up your prescription meds" but no one does or has had a secure way, until now. Store and manage access to sensitive medications with our technologically advanced suite of smart storage solutions.
"This small portable lockbox unlocks with the owner's biometrics. Whether you are keeping medication safe, jewelry or cash this small biometric lockbox can do it."
"TROVA GO PLUS is a safe, and its smart, biometric unlocking mechanism is up to date with the times. You pair it with the TROVA APP on your phone, use Face ID to click it open. That app will also let you know when the lid has been open for more than five minutes, if the safe has been carried out of range of your Bluetooth connection, and whether it needs a charge."
"TROVA GO PLUS is a portable biometric safe designed for daily storage of your private rituals and objects, such as jewelry, vapes, prescription/legal recreational drugs or any private objects that require discretion."
"TROVA GO PLUS personal safe is a security focused accessory for those seeking a way to keep their personal items secure simply going about their daily routine. The safe has a durable aluminum construction that is also lightweight and slim enough to be easily carried in any bag or even pockets."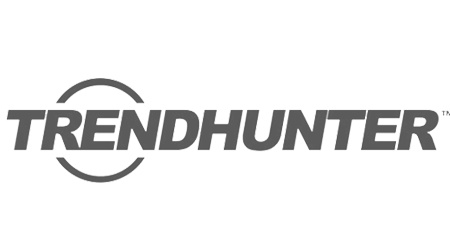 Worry-free Prescription Storage
Store and manage medications for peace of mind and easy frequent access for yourself or authorized users. Set in-app timer for timed interval access and stay informed of humidity to keep meds in optimal condition.
Monitored Access
TROVA HOME comes with Wi-Fi and Bluetooth connectivity providing top-tier protection for your Rx meds. Advanced sensors and smart alerts such as "who's accessed TROVA" keep you informed for constant surveillance and security.
Elegant Secure Design
TROVA is safety for your meds without sacrificing beauty and functionality. Finally a medicine cabinet worthy of your master suite.
Who doesn't have something to hide?
Who doesn't have something they don't want anyone to see? TROVA makes it easy to open while maintaining reliable and strong security.
Absolute Life saver!
This has been my go to storage for some of my medical needs. I travel a fair amount domestically and I can put this in my carry on without any hassle.
You need this for when you travel
I no longer lose anything on my travels. This safe not only secures my important things like passports an keys but it looks beautiful! We love it.
Great product. Our kids have no idea.
It keeps my emergency cash and medicine safe while I'm away from home. I have it sitting on top of our dresser and my kids have no idea it is a safe! I can also track it from my phone.

Award-Winning Design
Born in Colorado : Designed in NY : Made in China

30 Day Guarantee
Returns Accepted within 30 days undamaged in original packaging

Support is here
https://trovaofficial.com/pages/support

Secure Payment
Shop Pay : Apple Pay : PayPal : Shop Pay Installments
Frequently asked questions
What happens if my TROVA is lost or stolen?
TROVA is equipped with smart notifications that alert you if your safe is out of range. If your TROVA is lost or stolen, you can use the TROVA app to track its last known location
Will anyone know whats in my TROVA?
TROVA's suite of smart safes are designed to be overlooked. Whether at home or on-the-go you can move discreetly and securely with your medications.
How does the humidity control feature help preserve my meds?
TROVA's advanced humidity monitoring feature helps maintain an optimal environment inside the safe. Smart alerts can be set in the app at your desired humidity level and Boveda packs can be added to create an optimal environment.
Can I use TROVA only at home?
TROVA smart safes are designed for both home and on-the-go use. HOME is roomy and can be bolted down for extra security and GO / GO PLUS are portable and convenient, providing a secure way to carry your meds with you wherever you go.
Can I set up TROVA app to keep me informed of user access?
Yes the shared access feature allows you to authorize up to 6 additional users and you can opt to be notified of each of their entries if you desire.