Total Peace of Mind
See the best TROVA products below so you can stop stashing and start storing with the ultimate in privacy and protection.
"Does mom have natural medicines or little things that she'd rather the kids didn't find or get into? Of course, she does... TROVA models are discreet biometric smart storage vessels that are also compact, intelligent, and secure."
"TROVA HOME is paired with an app, you can tap your phone on the scanner to immediately access the compartment, or go through the biometric security on the app itself. And there are humidity sensors and odor concealers, in case the items you're securing are particularly... pungent. "
"The chic TROVA GO, a portable biometric safe ideal for keeping phones, cannabis or other precious items out of sight and reach, is equipped with smartphone alerts when opened or out of range."
"It's perfect for dads who need to keep cash, watches, prescription medications, or other "paraphernalia" away from TSA agents while traveling or nosey children while at home."
"If you want to level up your stashing game, this biometric stash safe is one of the most advanced no-If you want to level up your stashing game; this biometric stash safe is likely the most advanced scent proof stash container on the market today. TROVA GO wirelessly connects through Bluetooth and can be opened through biometric scanning on your devices."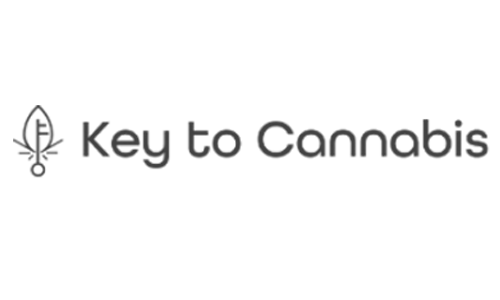 Private Protection
TROVA HOME comes with Wi-Fi and Bluetooth connectivity providing top-tier protection for your secret stash. Packed with smart features like a dedicated app, real-time notifications, and sensors to monitor everything from humidity to user access.
Stylish and Discreet
TROVA's award winning design keeps your pleasures private AND secure with the only safe space that doesn't sacrifice aesthetics for privacy. Tightly sealed o-rings keep odors from seeping out.
Reliable and Secure
This tamper-proof smart safe not only offers privacy and security—its designed to blend into any decor, even a bedside table. Long battery life and internal charging ports ensure devices stored inside TROVA HOME stay buzzing. GO/GO PLUS are perfectly sized to be portable so your secret pleasures can be kept nearby at all times.
Who doesn't have something to hide?
Who doesn't have something they don't want anyone to see? TROVA makes it easy to open while maintaining reliable and strong security.
Absolute Life saver!
This has been my go to storage for some of my medical needs. I travel a fair amount domestically and I can put this in my carry on without any hassle.
You need this for when you travel
I no longer lose anything on my travels. This safe not only secures my important things like passports an keys but it looks beautiful! We love it.
Great product. Our kids have no idea.
It keeps my emergency cash and medicine safe while I'm away from home. I have it sitting on top of our dresser and my kids have no idea it is a safe! I can also track it from my phone.

Award-Winning Design
Born in Colorado : Designed in NY : Made in China

30 Day Guarantee
Returns Accepted within 30 days undamaged in original packaging

Support is here
https://trovaofficial.com/pages/support

Secure Payment
Shop Pay : Apple Pay : PayPal : Shop Pay Installments
Frequently asked questions
What happens if my TROVA is lost or stolen?
TROVA is equipped with smart notifications that alert you if your safe is out of range. If your TROVA is lost or stolen, you can use the TROVA app and maps to track to its last known location.
Can I use TROVA when I travel?
Yes, TROVA is designed for both home and on-the-go use. It is portable and convenient, providing a secure way to carry your stash with you wherever you go.
Do TROVA safes conceal odors?
Tightly sealed with o-rings or silicone overmold TROVAs are designed to help conceal odors.
How does the humidity control feature help maintain freshness?
TROVA's advanced humidity monitoring feature helps maintains an optimal environment inside the safe, with app alerts set to your desired level. Add in Boveda humidity packs to ensure your stash stays fresher longer.
Can I charge devices in my TROVA HOME?
Two internal USB-C ports keep all your vapes, pleasure toys and devices buzzing at 100%