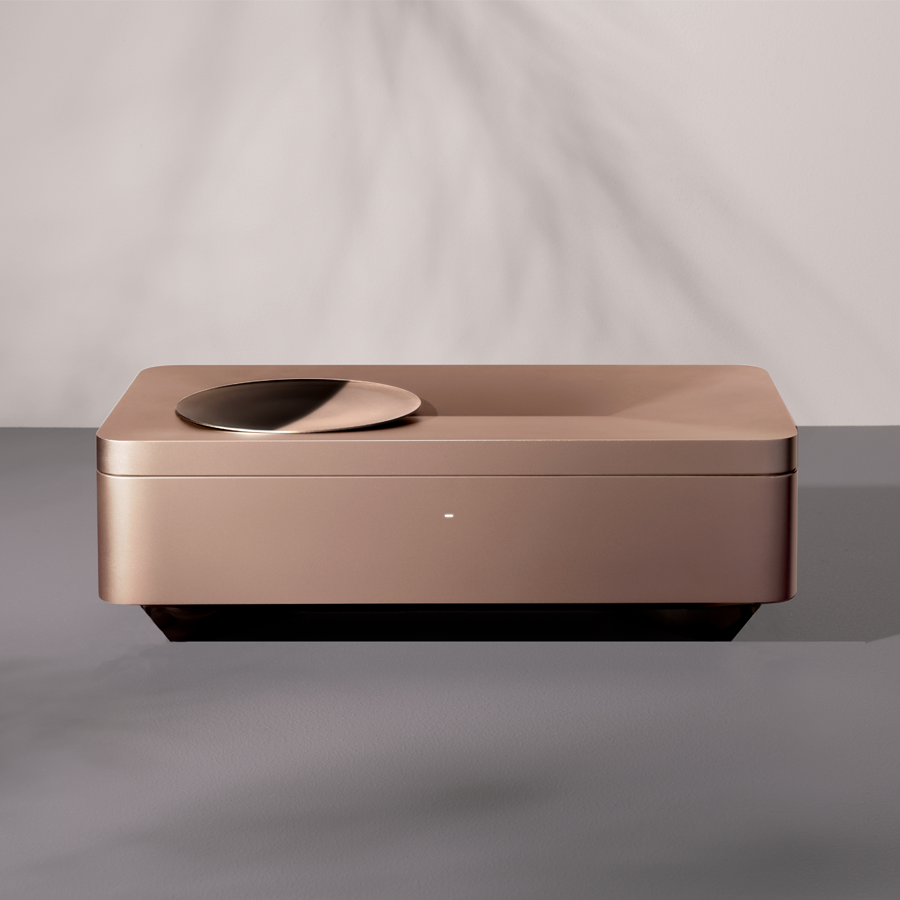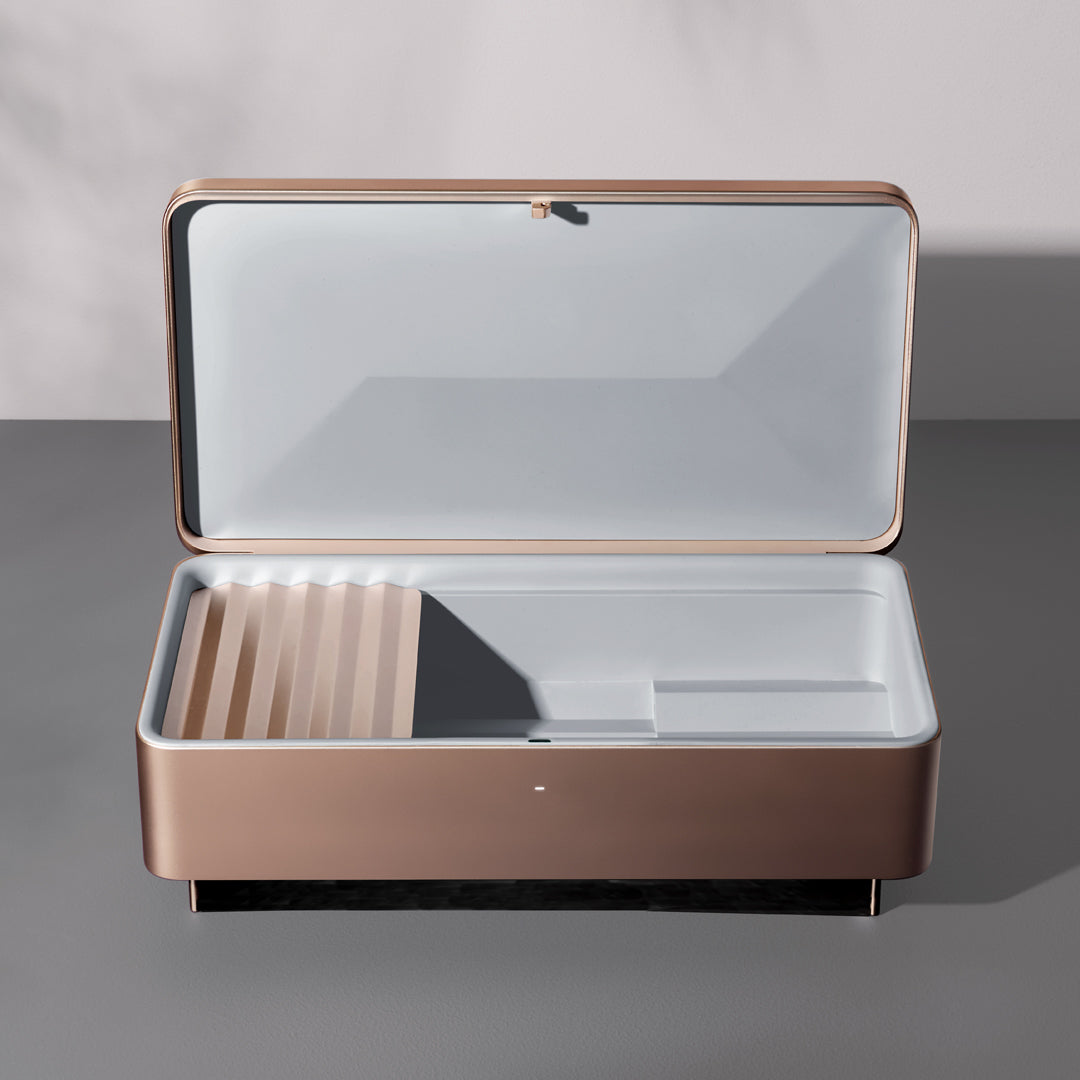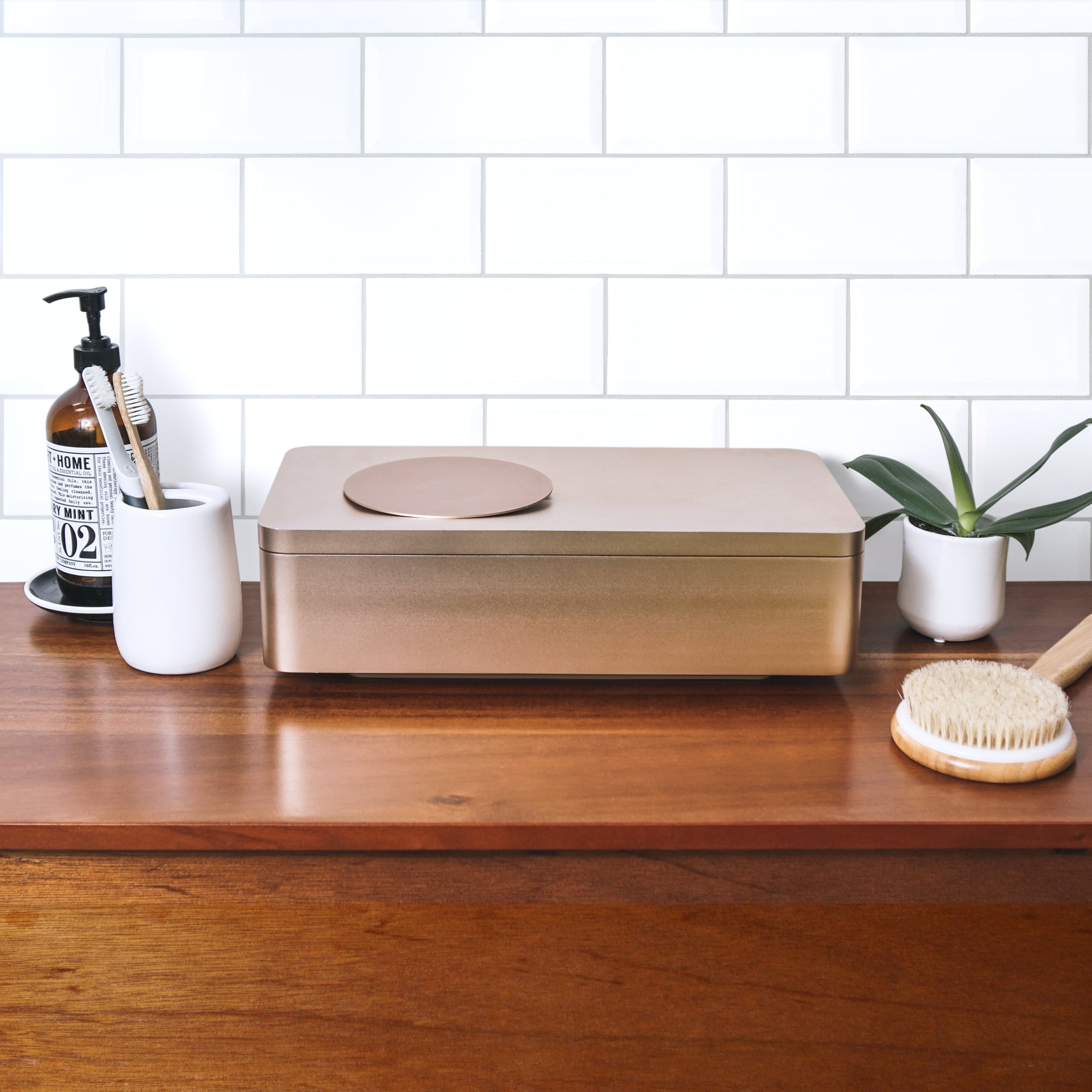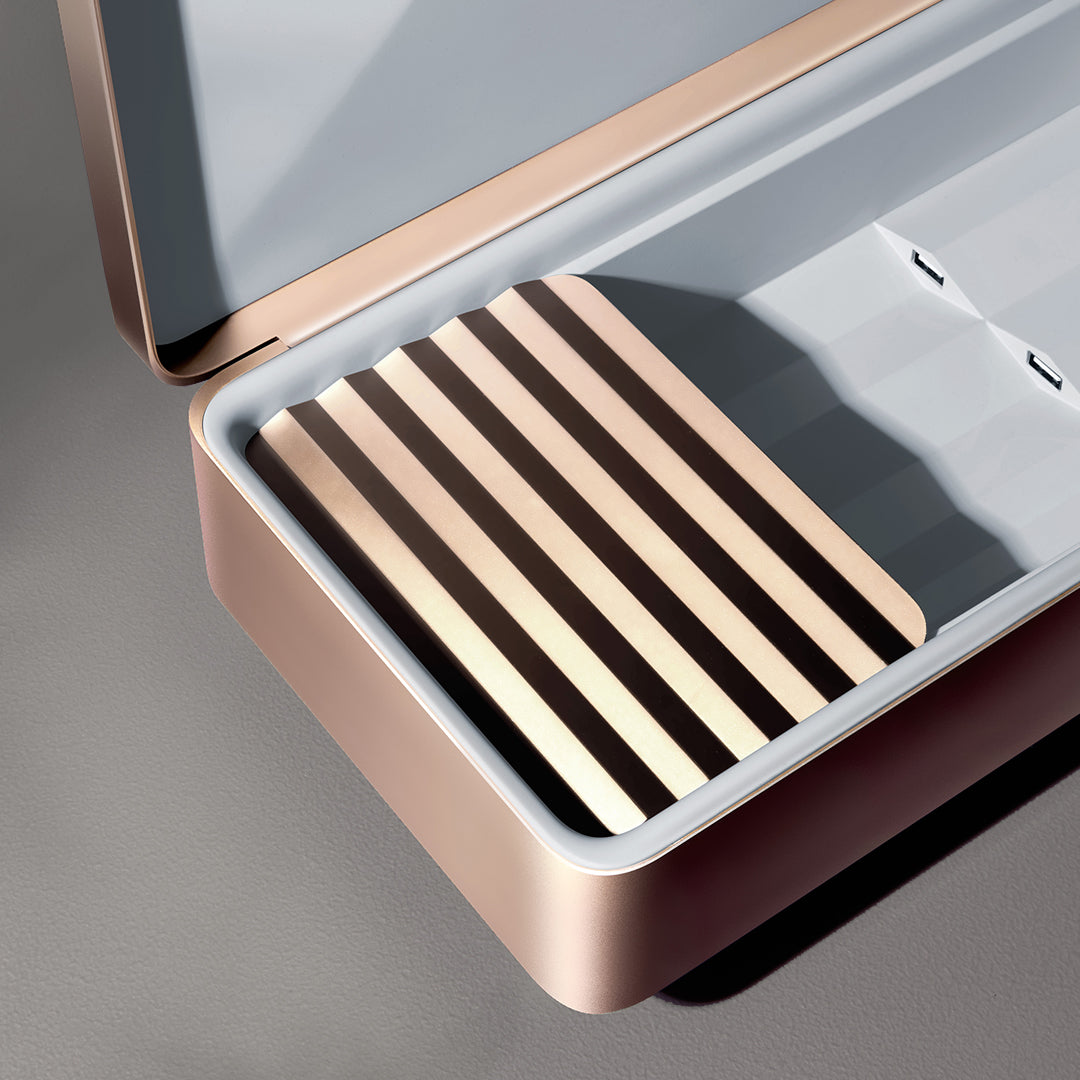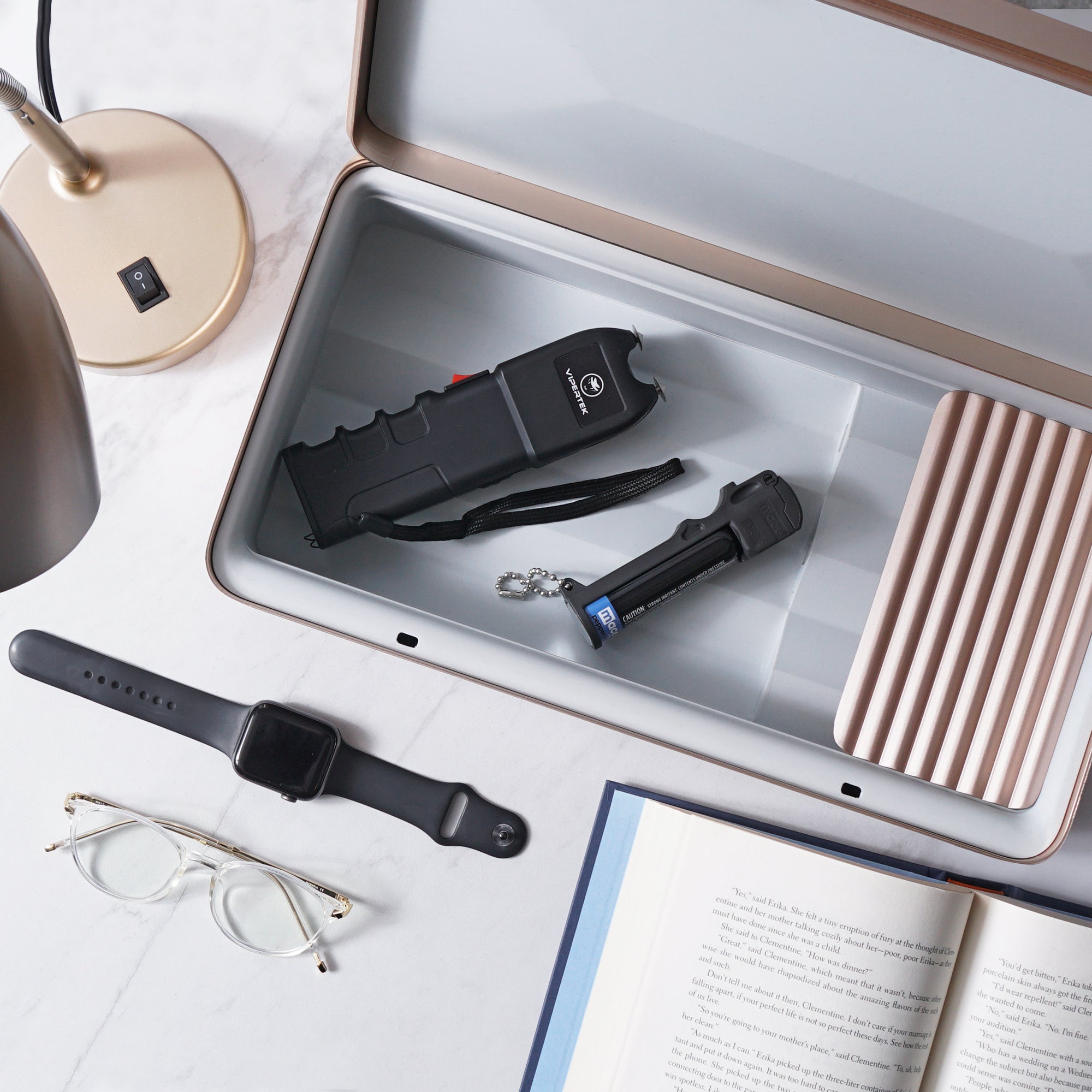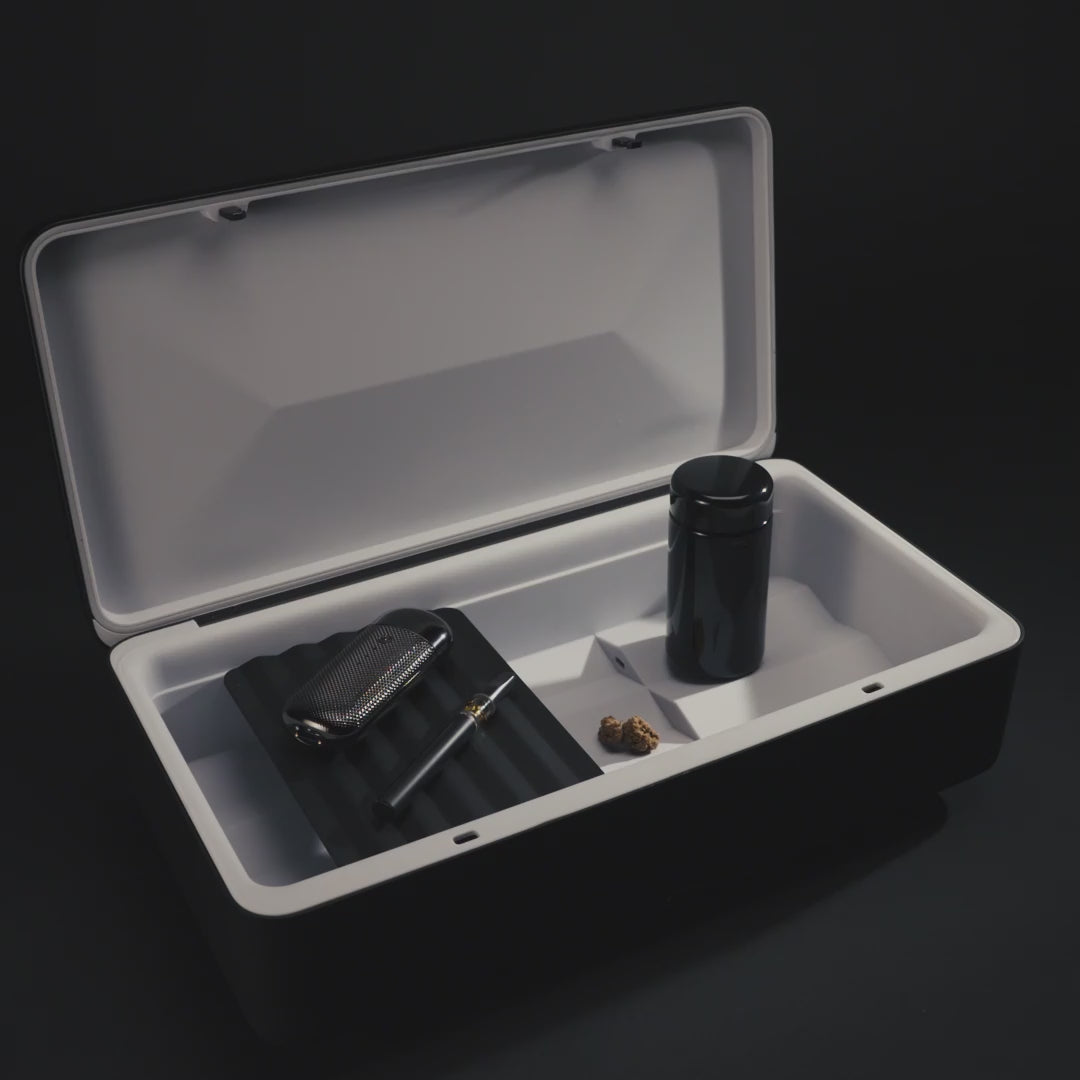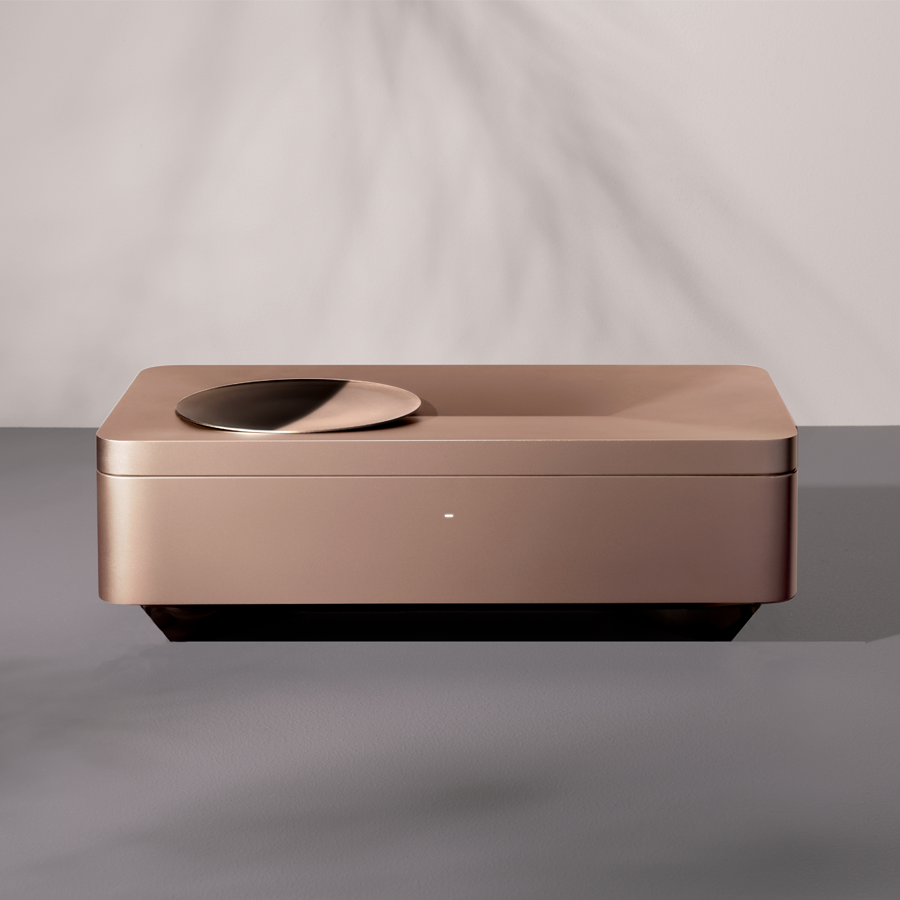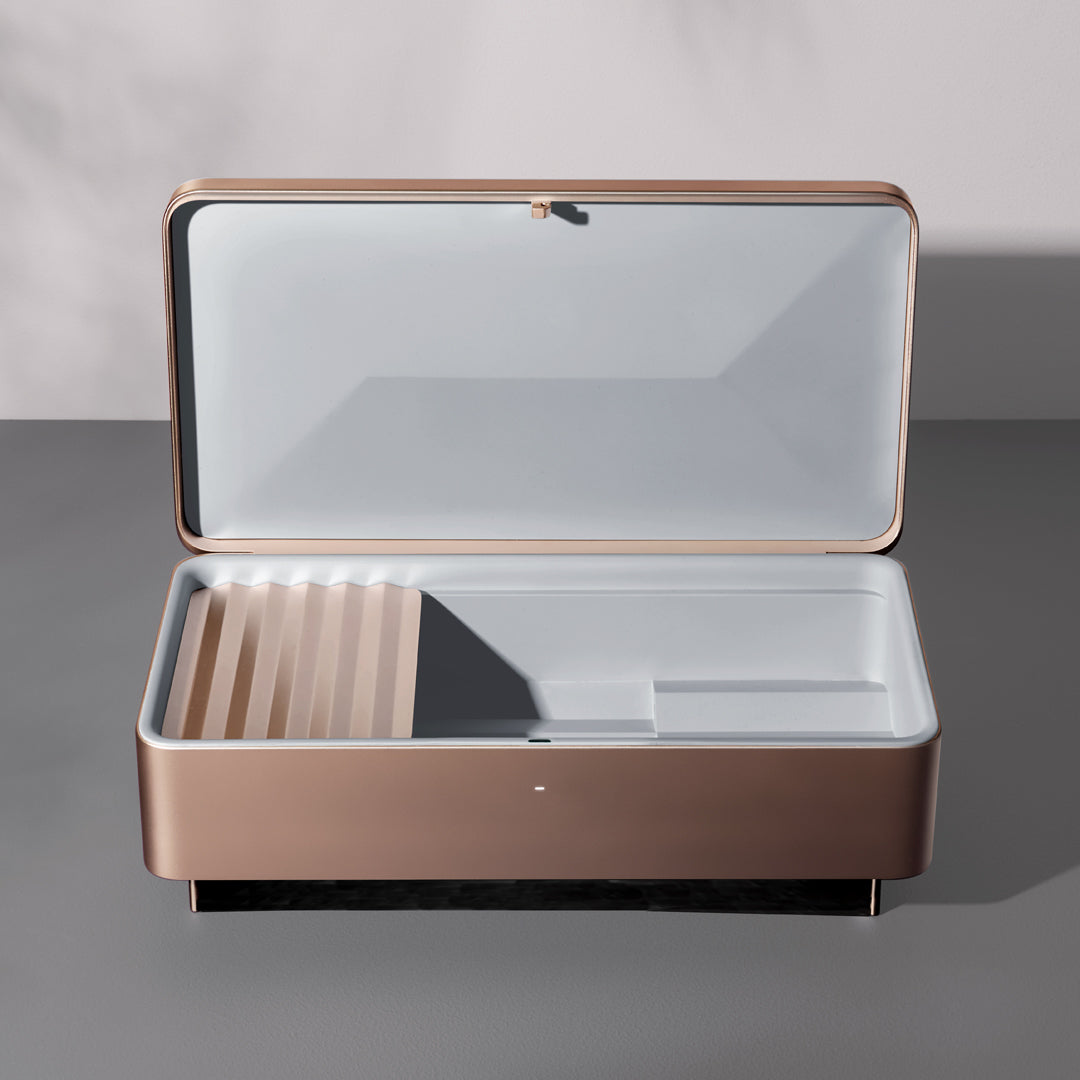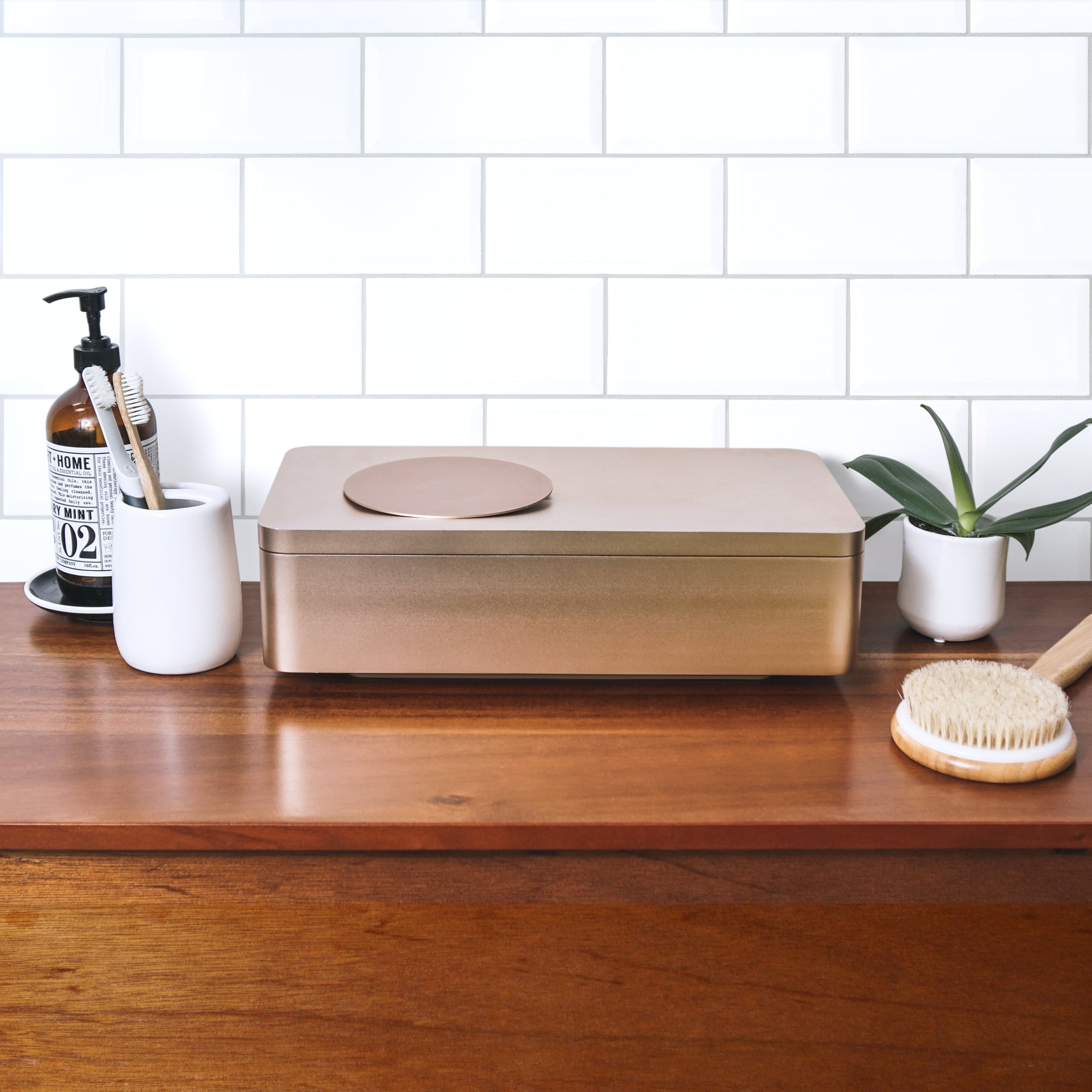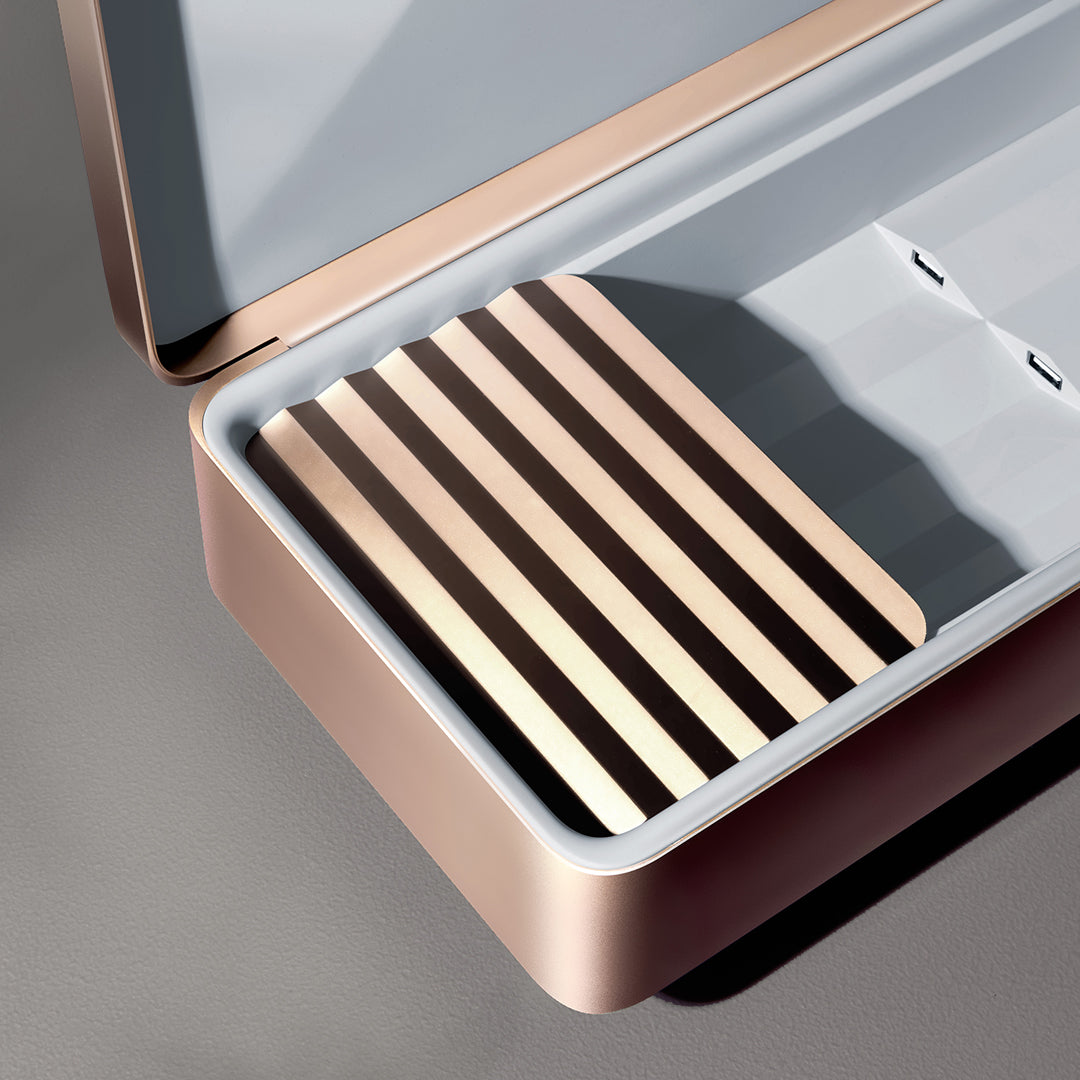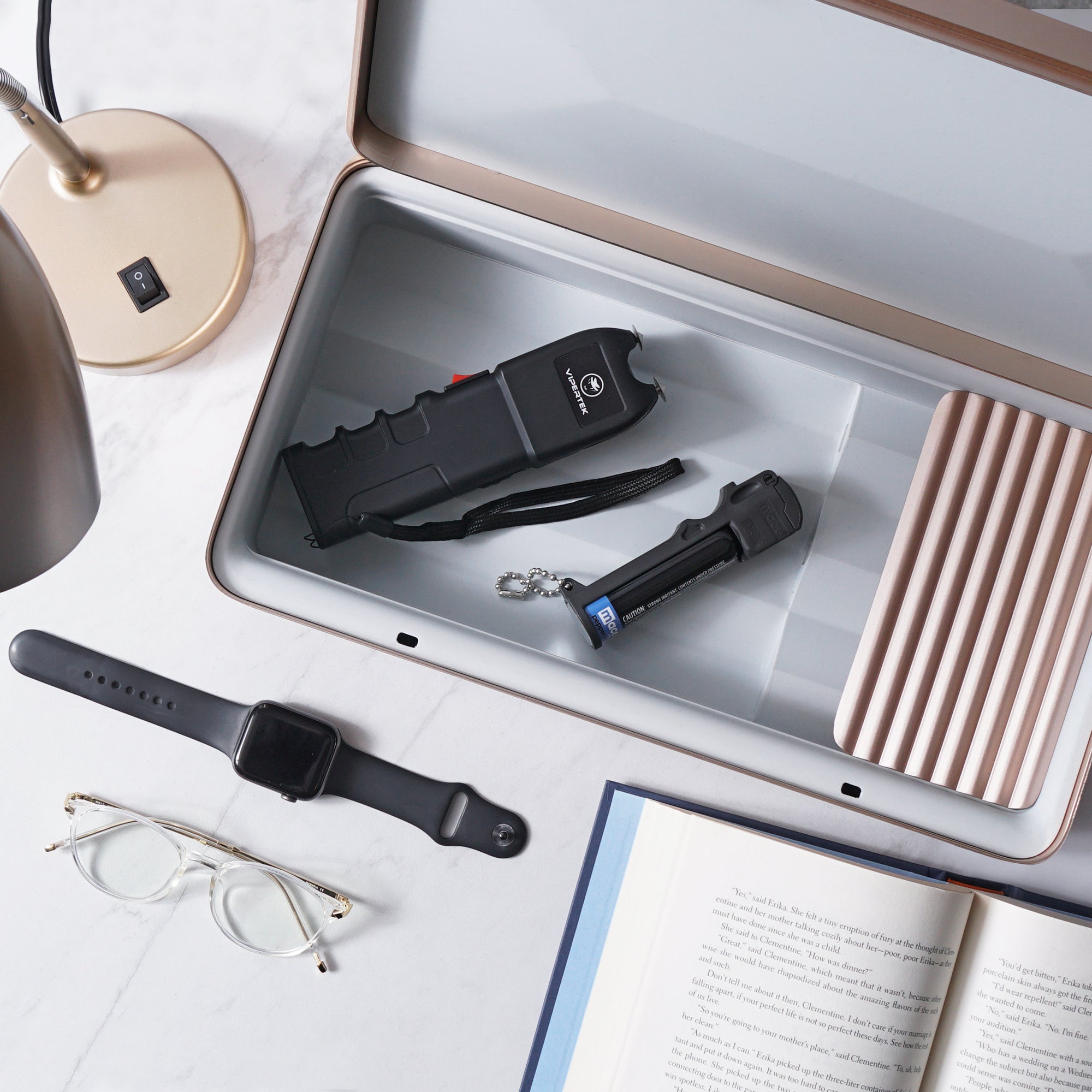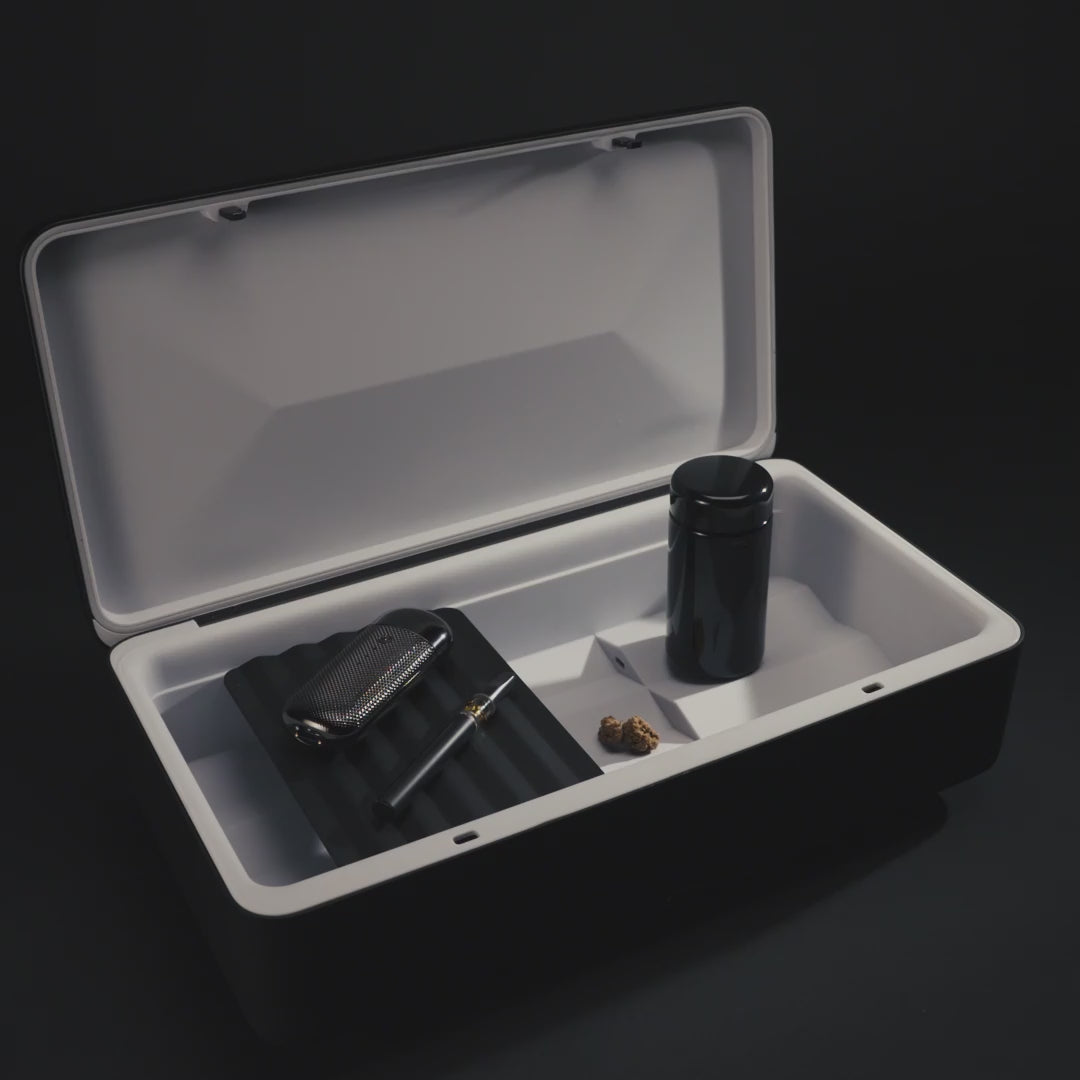 HOME
Your Personal Biometric Vault
TROVA HOME, the biometric smart safe beautiful enough to be left in plain sight and secure enough to store your valuables and any items requiring protection (or just a little extra discretion). Seamlessly integrate privacy, security, and convenience wherever you need it in your home.

There are -88 products left
Wireless Connected
Smart Notifications
Last Known Location
Biometric Verification
TROVA HOME brings together exceptional design and intelligent features within a sturdy, lightweight aluminum alloy structure. This robust smart safe provides tamper-proof security, keeping you informed with real-time notifications sent directly to your phone.
Built to complement any interior design, the TROVA HOME represents our most substantial biometric safe. Its access is exclusively limited to authorized users, ensuring enhanced security through the TROVA app.
FEATURES:
TROVA app offers keyless, hassle-free access to your safe.
Enjoy wireless connectivity via WiFi and Bluetooth for real-time control and updates.
Utilize rapid, secure "tap to open" NFC access, similar to a hotel room key (future feature release).
The optional internal bolts can permanently fix your TROVA HOME to any chosen surface.
Charge your devices securely with two internal USB-C ports.
A rubber o-ring provides a tight seal, helping to maintain discretion by concealing odors.
An integrated humidity sensor ensures the preservation of contents.
Crafted from sturdy yet lightweight Aluminum Alloy for exceptional durability.
DIMENSIONS:
Exterior: 14.5" (368mm) X 7.75" (190mm) X 4.25" (108mm)
Interior: 13.5" (345mm) X 6.2" (158mm) X 3" (76.2mm)
WHAT MAKES TROVA HOME 'SMART'
Continuous communication enhances the security of TROVA HOME, providing you with up-to-the-minute status updates via our dedicated app.
Packed with advanced sensors, TROVA HOME keeps you informed and in control. From motion detection to battery status, timed locking capabilities to humidity level monitoring - all information is at your fingertips. Receive updates on authorized user access, and even check your safe's status remotely. TROVA HOME doesn't just secure your valuables, it offers an unparalleled level of intelligent control.
OUR COMMITMENT TO QUALITY
At TROVA, we stand behind the exceptional quality of our products. We guarantee that your TROVA HOME will deliver on every promise of safety, convenience, and elegance that we've pledged.
Should your safe not meet your expectations or exhibit any defect in workmanship or materials, rest assured we'll make it right. Your satisfaction is not just our goal, it's our guarantee
Redefining home protection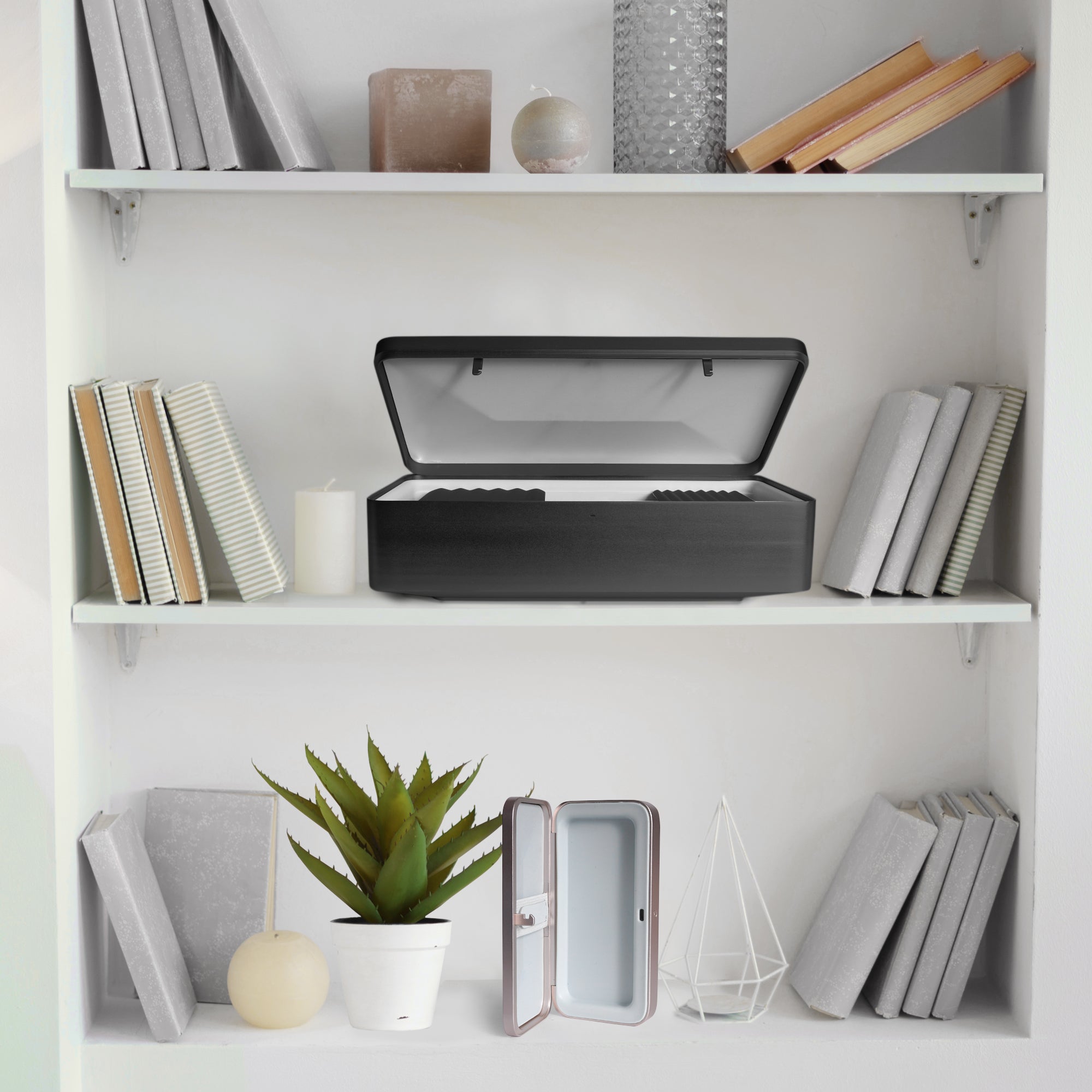 01.
Sophisticated biometric access
Experience seamless security with the TROVA app, enabling effortless unlocking of your smart safe. Our advanced mobile biometric feature ensures a smooth, keyless experience, revolutionizing home security.
02.
Real-Time connectivity & notifications
Stay informed with real-time notifications delivered straight to your phone. With seamless connectivity via 2.4 GHz WiFi and Bluetooth, you maintain control of your security, no matter where you are.
03.
Durable design with smart features
Constructed of robust Aluminum Alloy, our safe is lightweight yet incredibly sturdy. With built-in humidity sensors, two USB-C ports, and optional internal bolts for additional security, the TROVA HOME goes beyond just storing your valuables.
Experience peace of mind
Experience an elevated sense of security with TROVA HOME's real-time notifications. Whenever you're away, you can rest easy knowing that your valuables are under protection, with immediate updates delivered directly to your phone.
Seamlessly in your home
With its sleek, award-winning design, TROVA HOME enhances rather than disrupts your living space. It's a safe that's not just secure, but also aesthetically pleasing, blending seamlessly into your home interior for a perfect fusion of style and functionality
Preserving your valuables
TROVA HOME does more than just secure your items - it preserves them. Equipped with a humidity sensor, it ensures your valuables, especially sensitive items like jewelry or important documents, stay in optimal condition, safeguarding not just their physical security, but their quality and longevity as well.
Frequently asked questions
What materials is the TROVA HOME constructed from?
The TROVA HOME is crafted from a robust, lightweight Aluminum Alloy, making it both durable and stylish.
How does the TROVA app work with the TROVA HOME for access?
The TROVA app allows frictionless access to your TROVA HOME. By pairing your safe with the app, you can easily open your TROVA HOME using biometric data, offering a high level of security and convenience.
Can the TROVA HOME be permanently secured to a surface? How?
Yes, the TROVA HOME includes optional internal bolts that allow you to permanently secure your safe to any surface for an added layer of security.
What are the internal USB-C ports inside the TROVA HOME used for?
The internal USB-C ports in the TROVA HOME allow you to charge your devices within the safe. This ensures your devices stay powered while keeping them secure
How does the humidity sensor inside the TROVA HOME help preserve my valuables?
The humidity sensor inside the TROVA HOME monitors the internal environment of the safe, maintaining optimal conditions for preserving your valuables, especially delicate items like jewelry or important documents
How do the WiFi and Bluetooth capabilities enhance the security of the TROVA HOME?
The WiFi and Bluetooth capabilities of the TROVA HOME allow for real-time notifications and updates sent straight to your phone. This means you're always informed about the status of your safe, even when you're away, adding an extra level of security and control