Smart Store in Plain Sight
Find which state-of-the-art TROVA smart storage solution is right for you. Our advanced features highlight how TROVA's suite of smart safes can ensure children's safety and enhance quality time.
"TROVA GO +PLUS probably wouldn't hold up against a Bond villain's arsenal of tools. But it'll ward off snoops (like children) or more nefarious characters (like teenagers)."
"This sophisticated and elegant device is the best for ensuring peace of mind when your loved one needs to protect their valuables. Whether at the gym or at a hotel, its convenient size allows them to put away their goodies on the go."
"Whether mom is traveling, running errands, or at home, the TROVA GO is an elegant, and yes, luxurious way for her to hide her valuables and keep them secure."
"While a regular safe is an obvious beacon that tells a thief exactly where your valuables are hidden, the true genius of smart safes like TROVA is in their ability to hide in plain sight."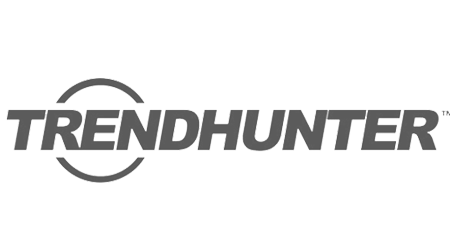 Effortless Protection
TROVA HOME is what all parents know they need; easily accessed security for any room in the home, right where you need it, when you need it, because it has to be convenient to fit into today's fast-paced, busy lives.
Reliably Secure
Crafted with parents in mind TROVA empowers your peace of mind with real time alerts over Wifi and Bluetooth so you always know your sensitive items are safe, no matter where you are.
Unlock Peace of Mind
Digital Detox with TROVA HOME to ensure quality family time is uninterrupted. Utilize the timed unlock feature to enjoy a tech time out.
Who doesn't have something to hide?
Who doesn't have something they don't want anyone to see? TROVA makes it easy to open while maintaining reliable and strong security.
Absolute Life saver!
This has been my go to storage for some of my medical needs. I travel a fair amount domestically and I can put this in my carry on without any hassle.
You need this for when you travel
I no longer lose anything on my travels. This safe not only secures my important things like passports an keys but it looks beautiful! We love it.
Great product. Our kids have no idea.
It keeps my emergency cash and medicine safe while I'm away from home. I have it sitting on top of our dresser and my kids have no idea it is a safe! I can also track it from my phone.

Award-Winning Design
Born in Colorado : Designed in NY : Made in China

30 Day Guarantee
Returns Accepted within 30 days undamaged in original packaging

Support is here
https://trovaofficial.com/pages/support

Secure Payment
Shop Pay : Apple Pay : PayPal : Shop Pay Installments
Frequently asked questions
Can both my husband and I access the same TROVA safe?
Yes! Our multi-user access feature allows for you and your spouse to access and monitor who opens your TROVA HOME.
How does TROVA help with tech time out?
TROVA's advanced features allow you place phones, tablets or game consoles inside and set an in-app timer to open the device at a predetermined time so family time is quality time.
Will my kids be able to break in to my TROVA?
Teach the lesson of healthy boundaries by stashing what is intended as adult-only inside TROVA HOME and allow our sensors to keep you informed of tampering, motion or access.
What happens if my TROVA is lost or stolen?
TROVA is equipped with smart notifications that alert you if your safe is out of range. If your TROVA is lost or stolen, you can use the TROVA app to track its last known location
Can I use TROVA for my elderly parents medication?
Yes, our timed access feature will automatically grant access at a designated time so you can ensure the safe consumption of medications.