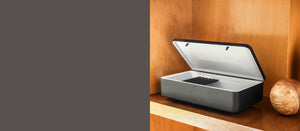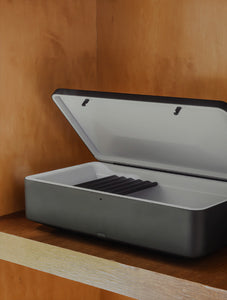 Why TROVA?
A safe that seamlessly integrated into our home and lifestyle that neither resembled a "lockbox" nor anything else particularly identifiable. How is TROVA secure? Here are a list of the key features that makes TROVA uniquely secure.
Wireless Connectivity
TROVA is reassuringly secure. Wirelessly connected via Bluetooth and accessible through biometric scanning, our app allows only paired users to unlock TROVA.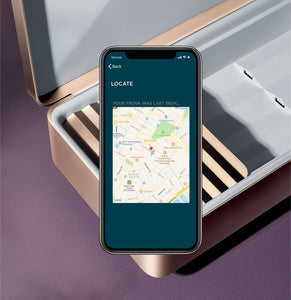 Find MY
We tap your phones "find my" GPS feature to mark the last known location at the time the connection is lost.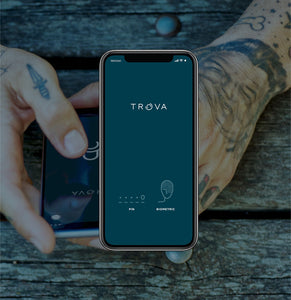 Biometric Authentication
Not just pretty, it's also smart. Our app uses your phones native biometric scanning (thumb, retina scan or pin code) to allow you access to your TROVA.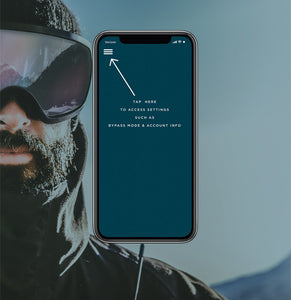 Smart Notifications
To provide you with peace of mind we have developed a variety of user controlled notifications such as left open, battery life to name a few.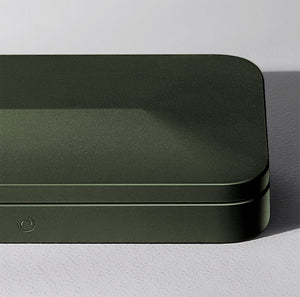 Tightly Sealed
In order to provide the most complete storage solution we created a silicone over-mold to conceal odor, prevent damage and safely cradle the items inside.
Internal Organization
Whether it is our internal sliding trays in HOME with subtle ridges to separate and cradle your items, or the multi-function storage strap with magnetic ring clip and sidecar box in TROVA GO, both help you prioritize how and what your store.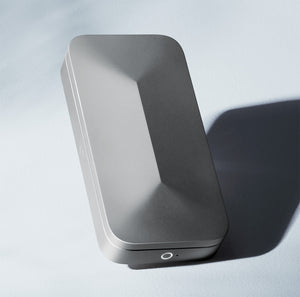 Lightweight Aluminum Alloy
TROVA's are constructed of lightweight yet durable aluminum alloy to seamlessly integrate into your daily routine.