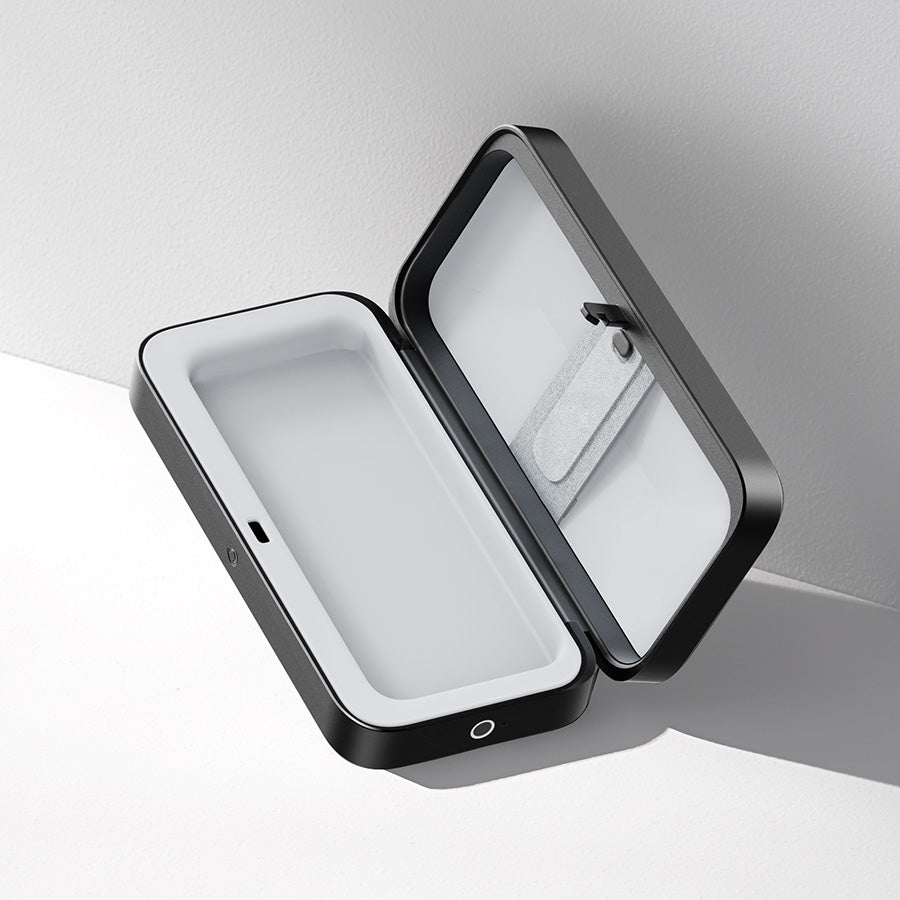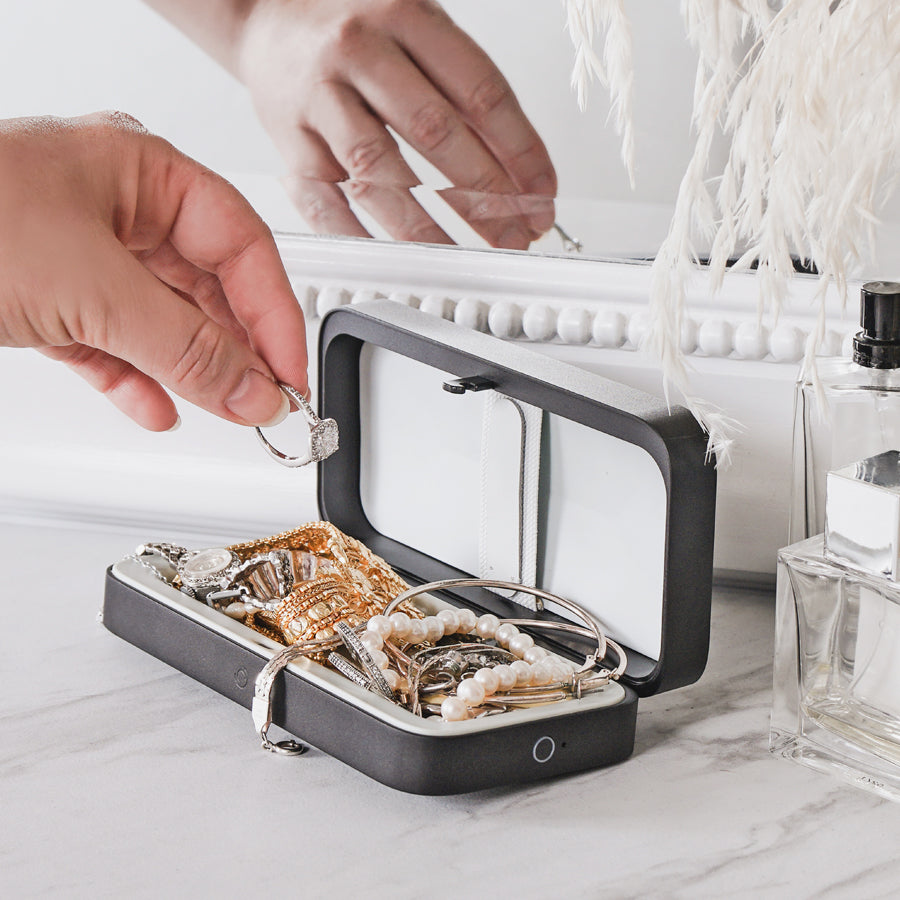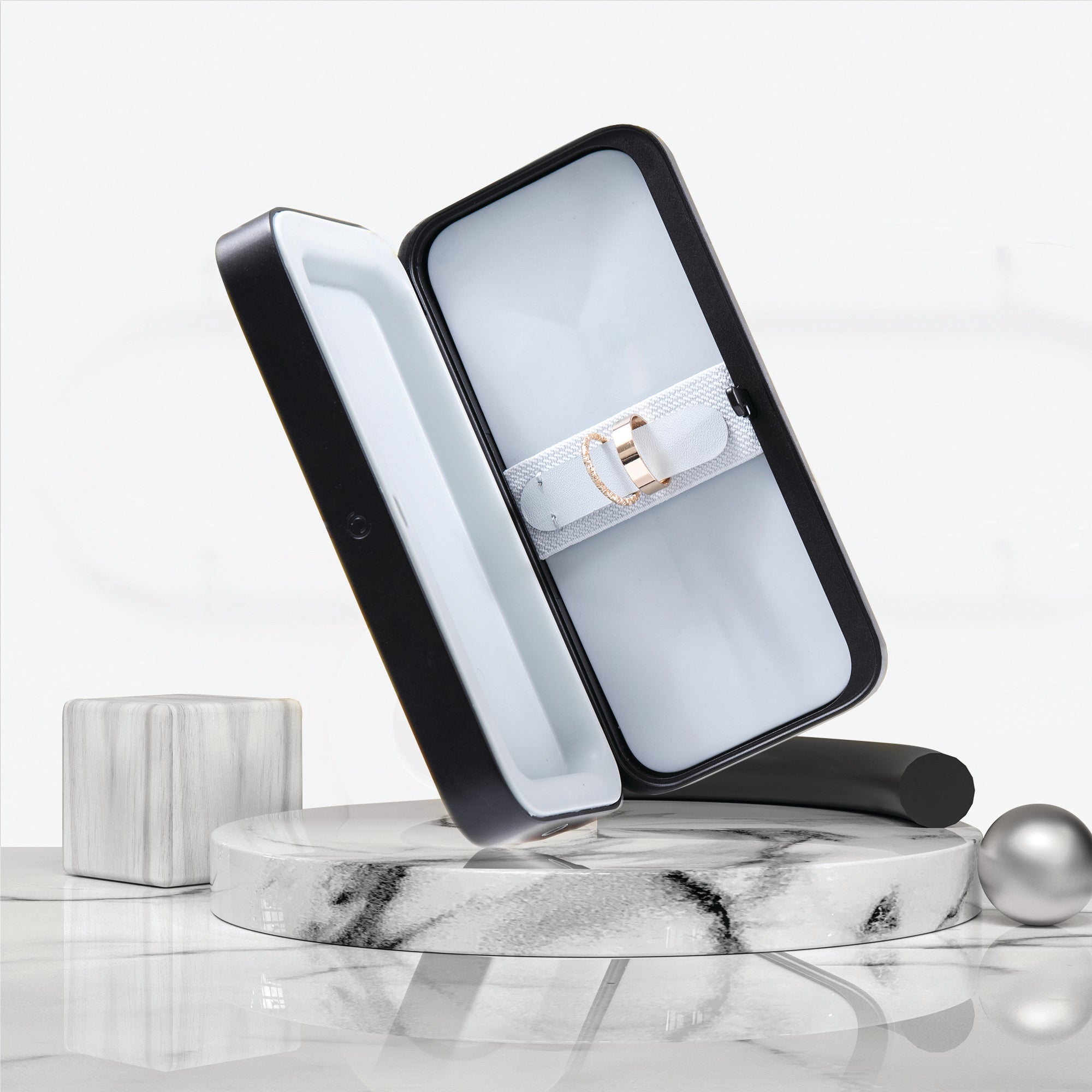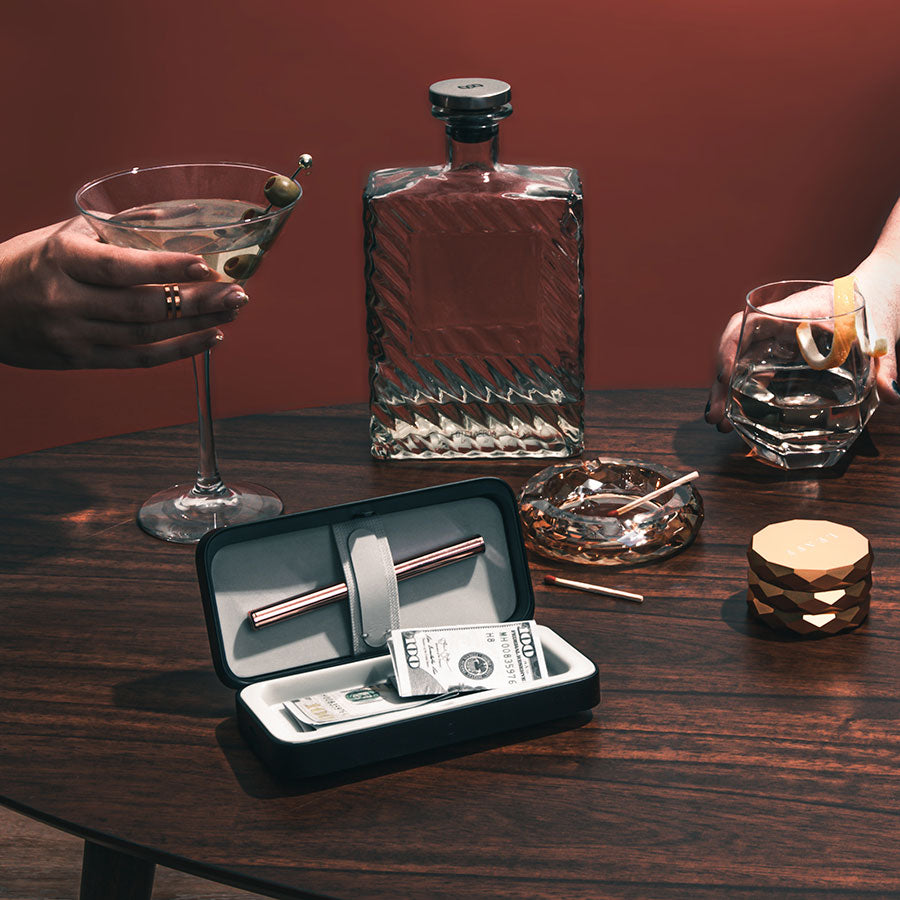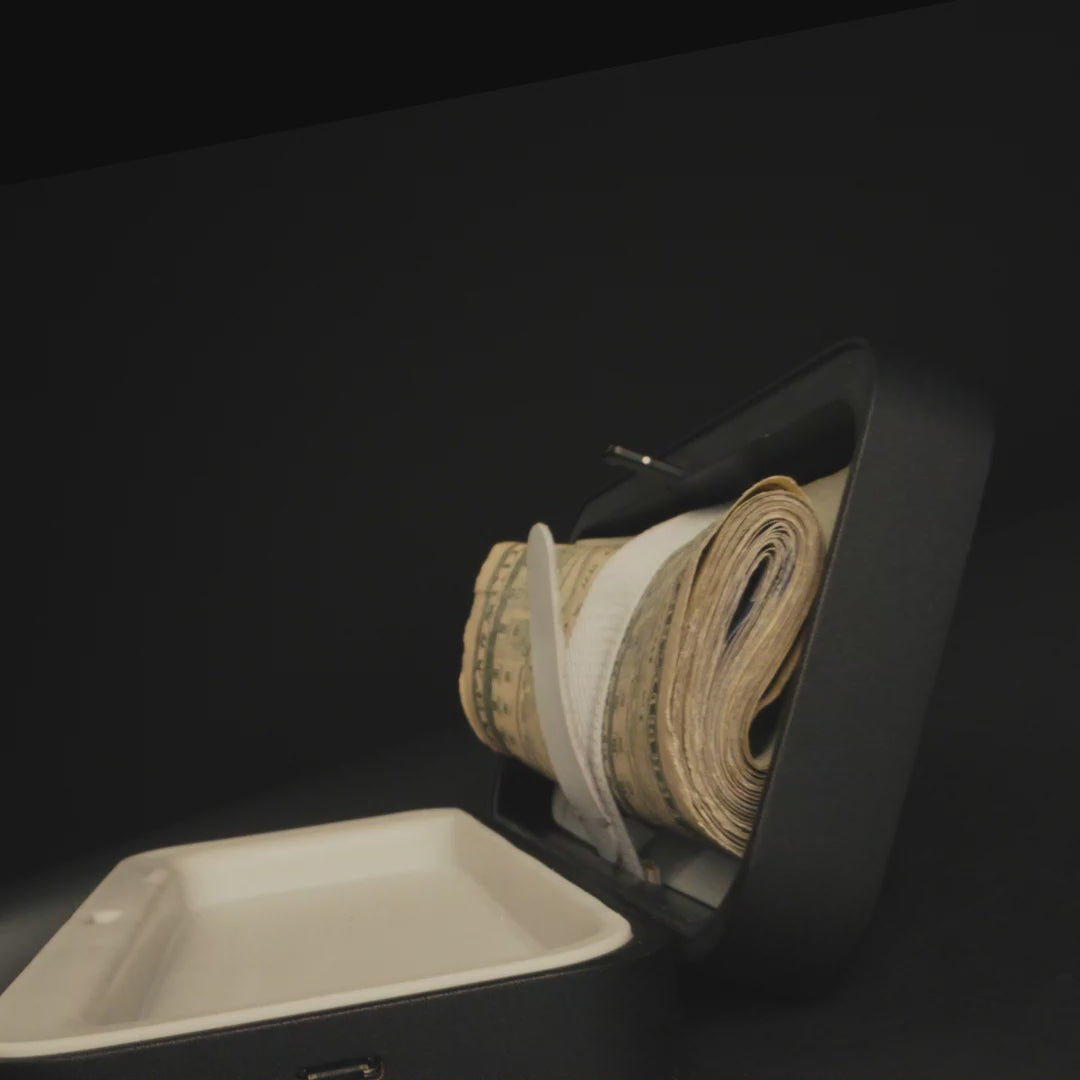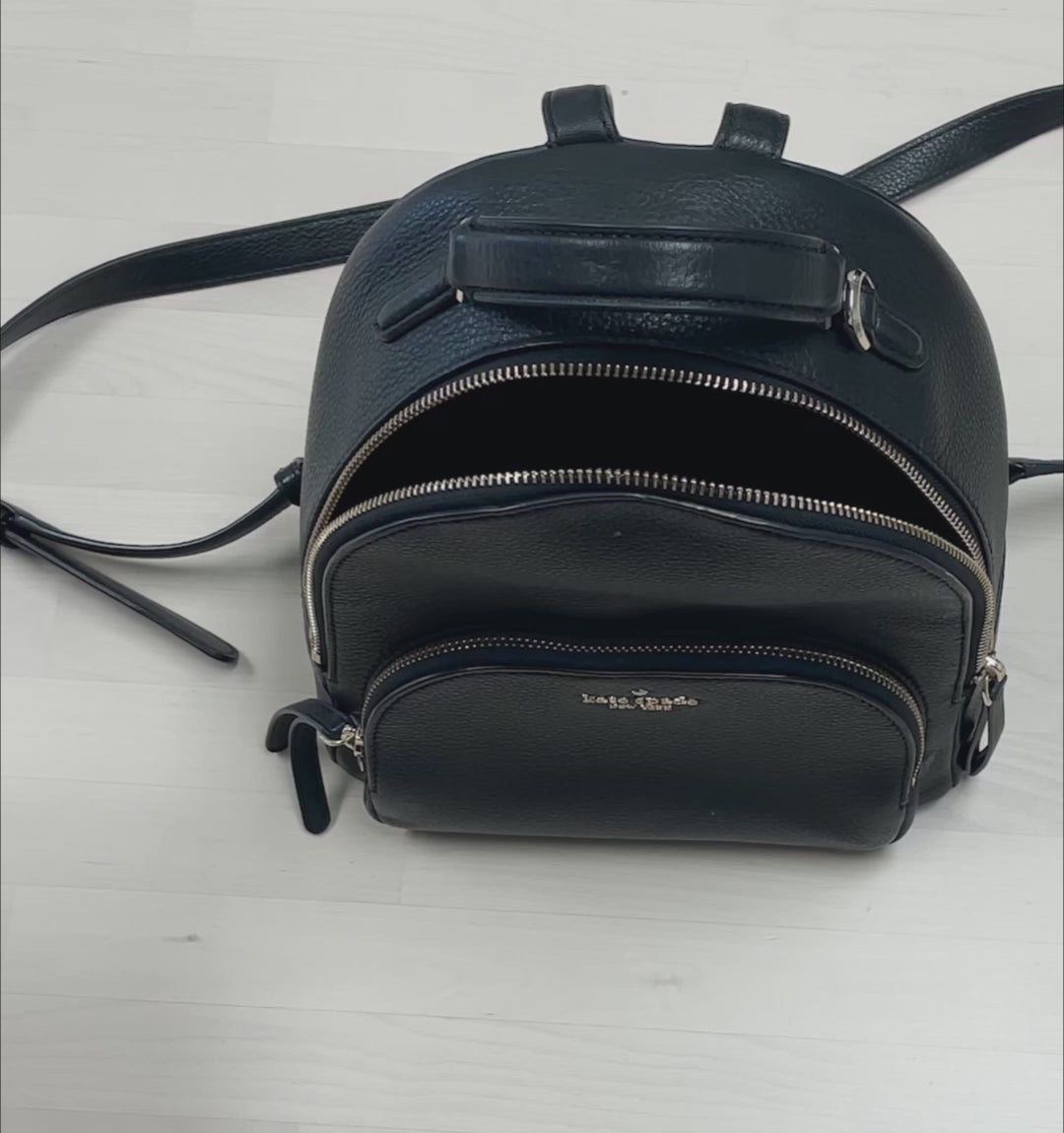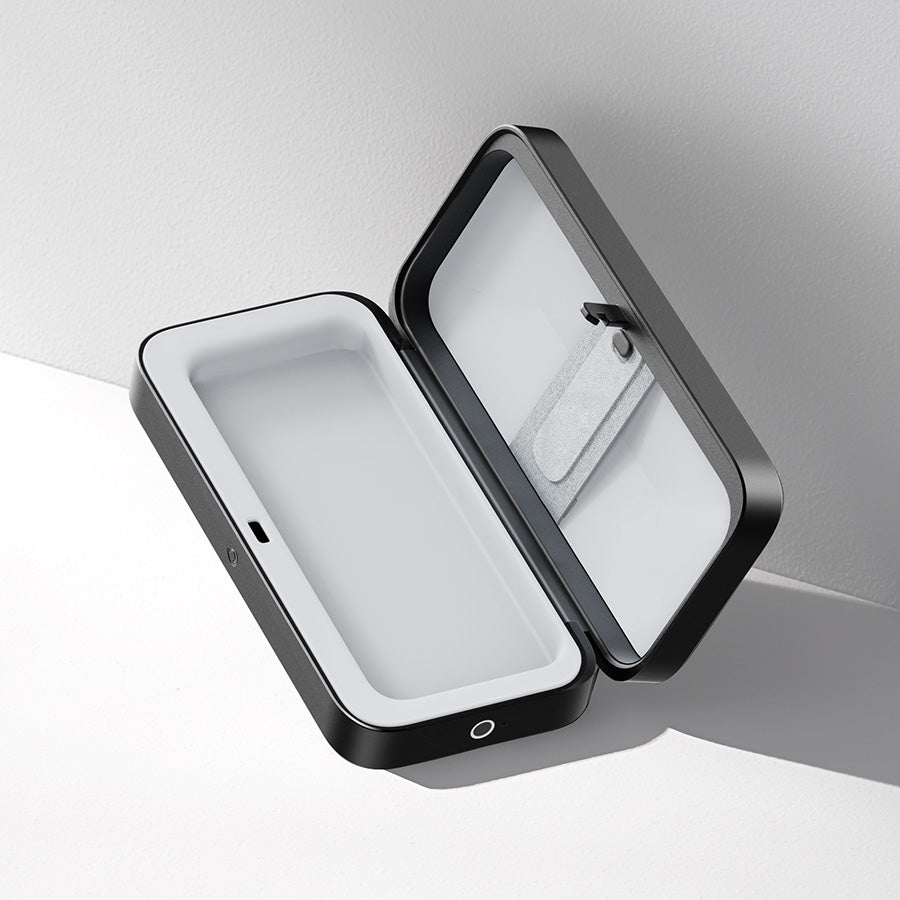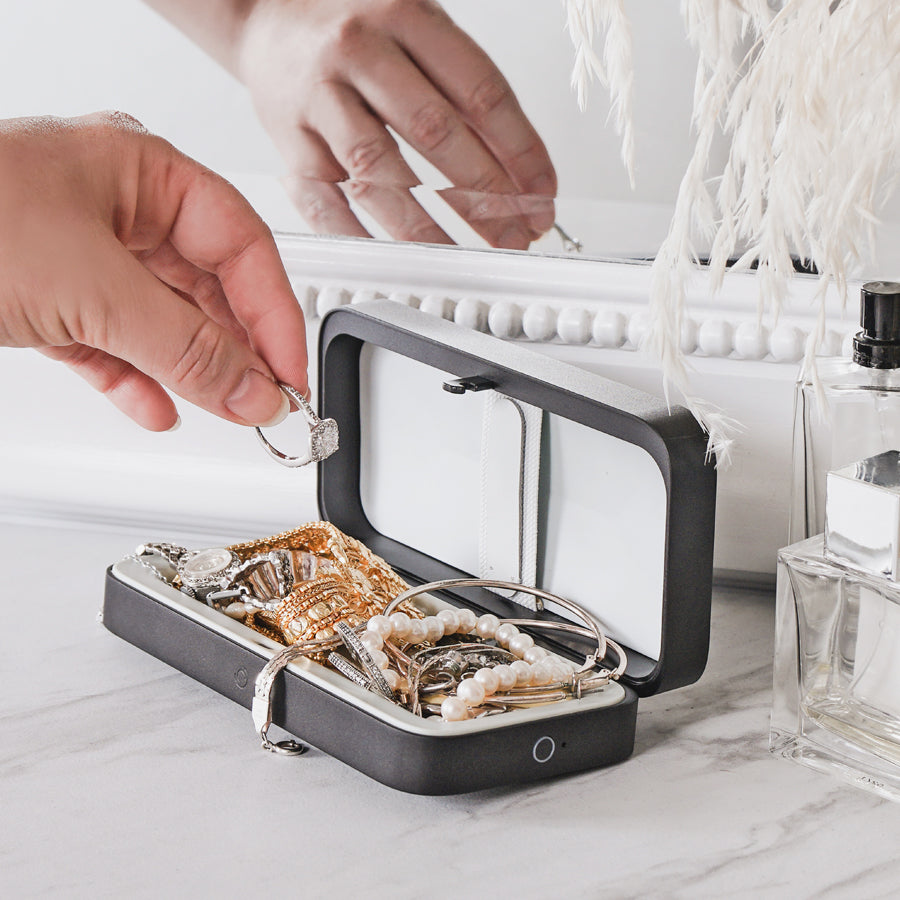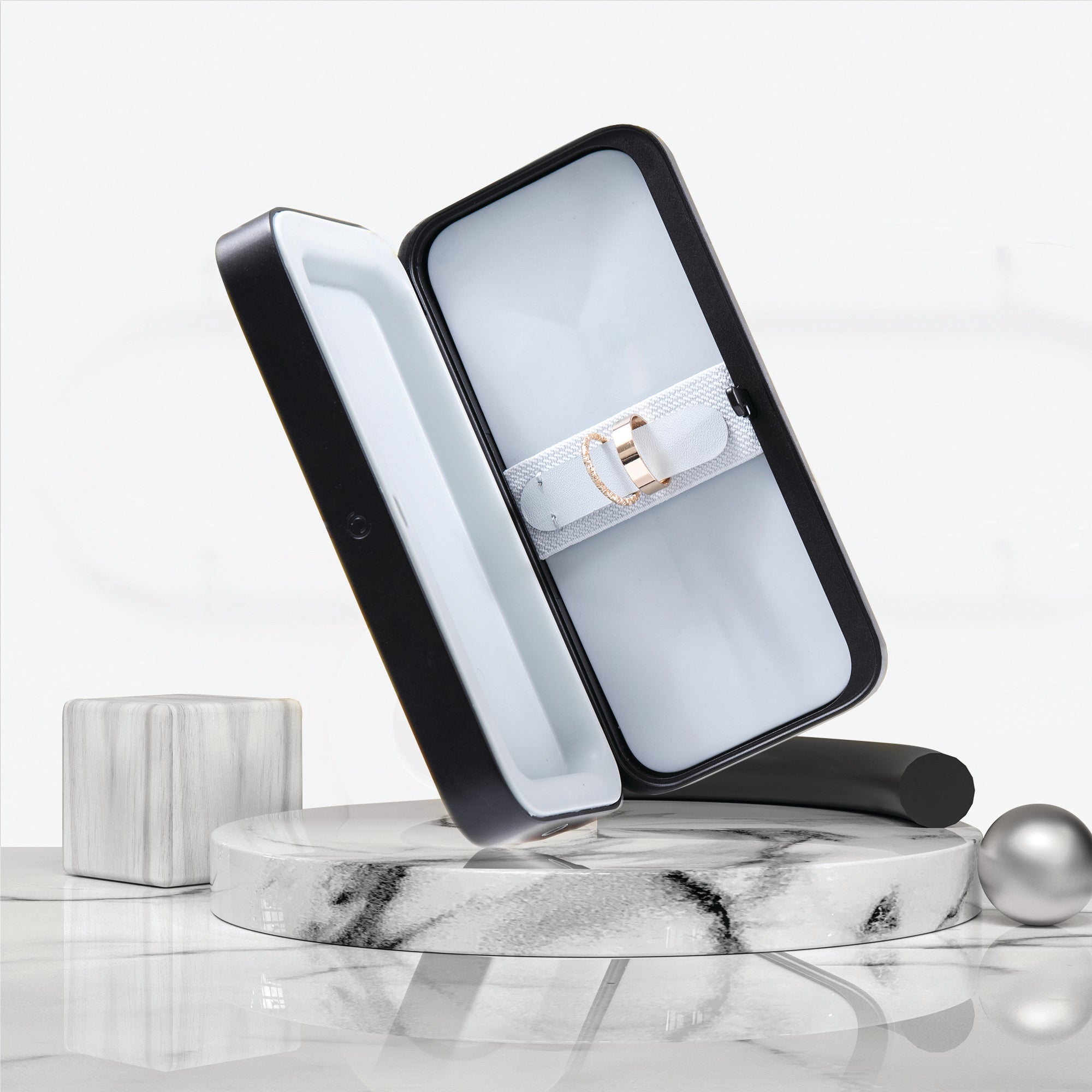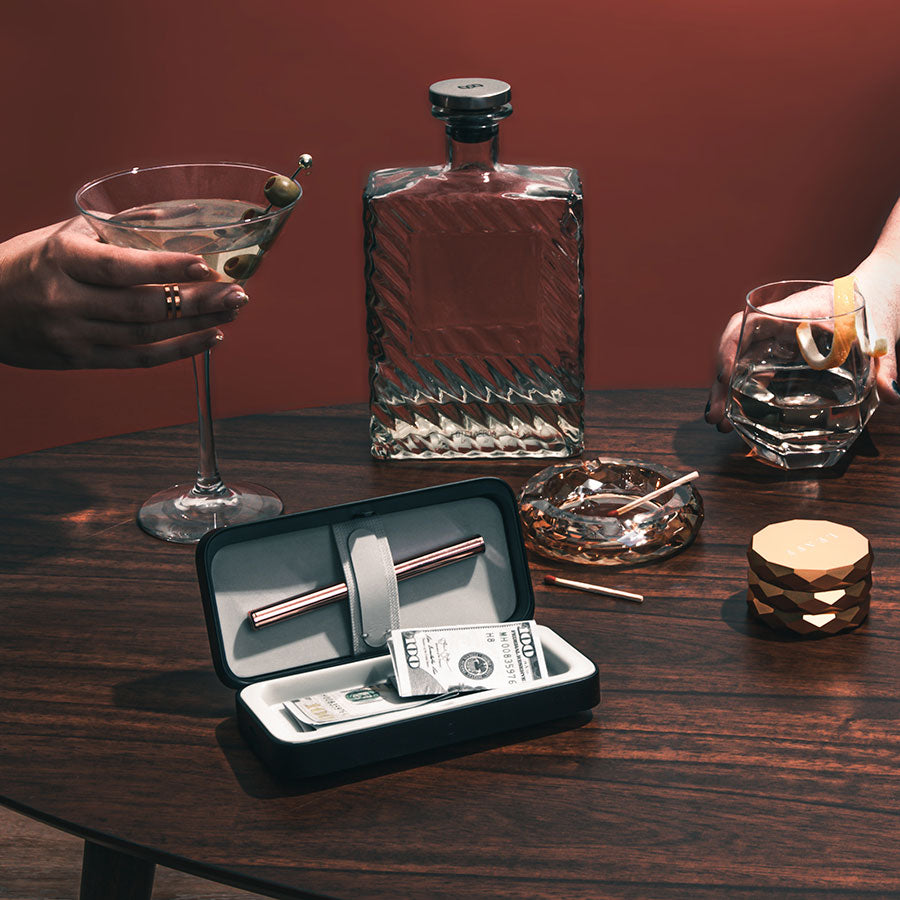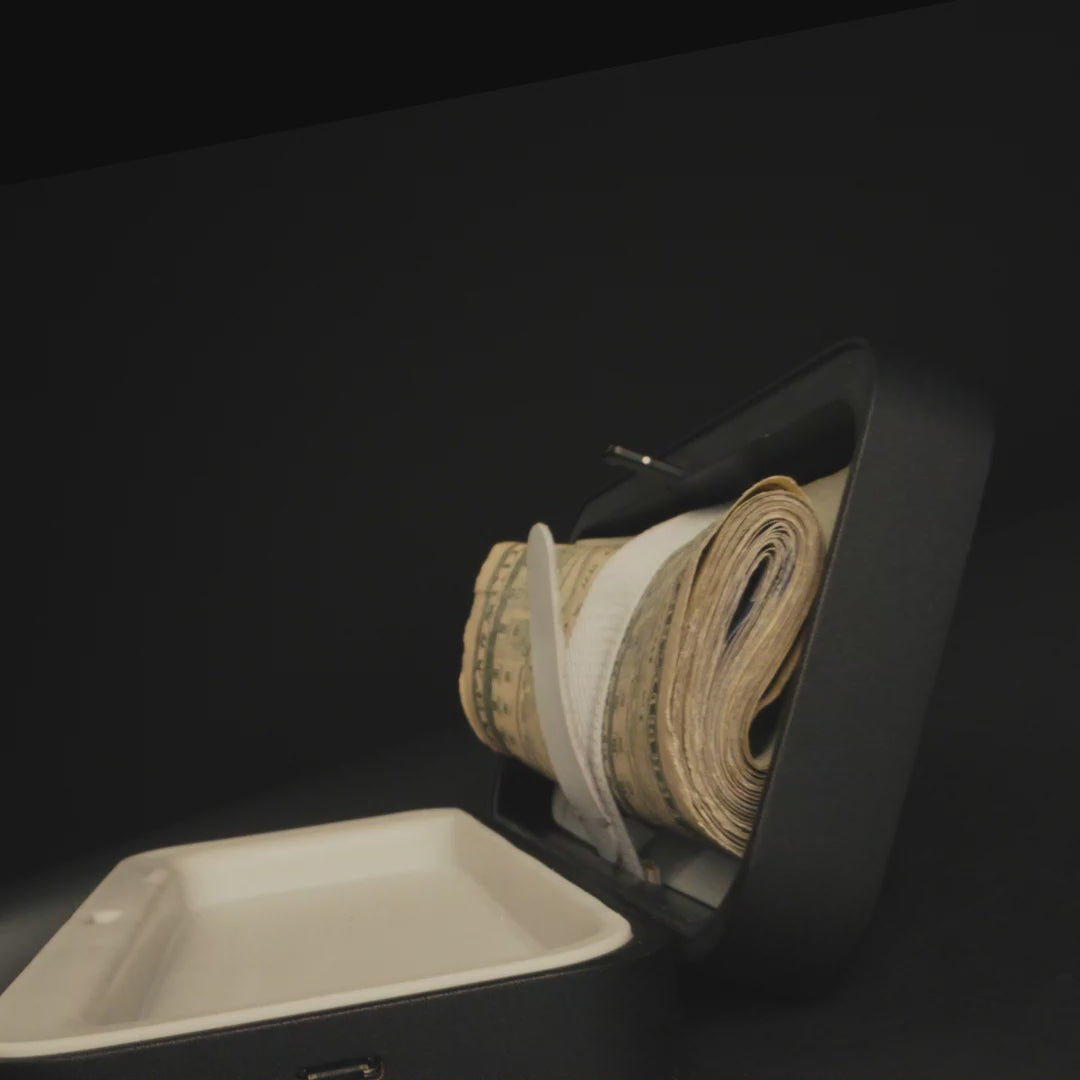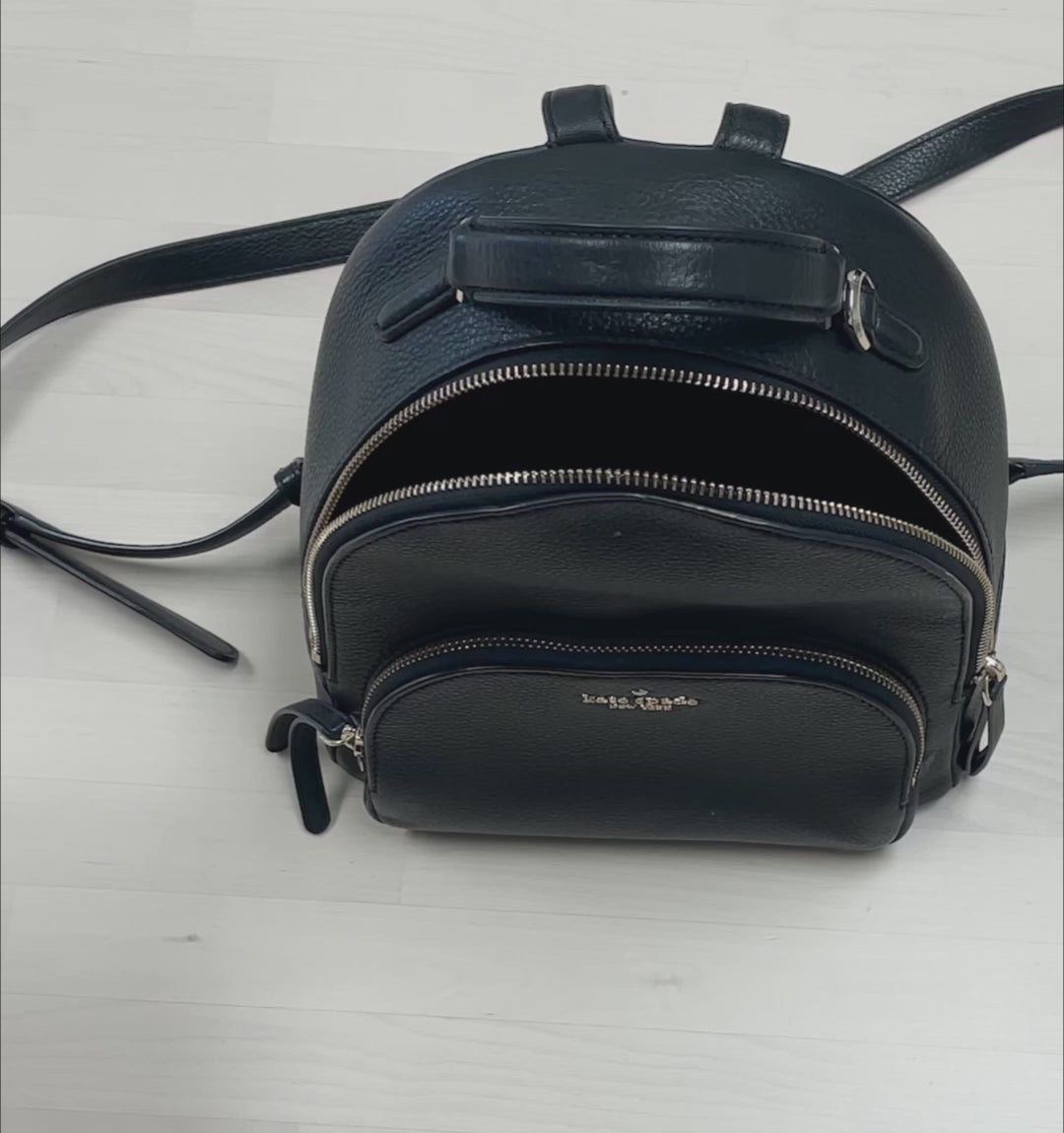 GO PLUS
Your Personal Biometric Vault
TROVA GO PLUS, featuring almost 60% more interior capacity than GO, is a personal, portable biometric smart safe that puts mobile privacy and security into the palm of your hand. Our stylish aluminum alloy device, equipped with smart technology, keeps your items safely locked away, no matter where you go.

TROVA GO PLUS is perfect for larger watches, cash rolls, or bulkier items requiring more capacity. Rest easy knowing your items are protected in a tightly-sealed, odor concealing pocket-sized safe.
There are 114 products left
Wireless Connected
Smart Notifications
Last Known Location
Biometric Verification
TROVA GO PLUS brings together exceptional design and intelligent features within a sturdy, lightweight aluminum alloy structure. This robust smart safe provides tamper-proof security, smart notifications sent directly to your phone.
Built to go where you do, TROVA GO PLUS has 60% more capacity than GO. It's made to hold larger watches, rolls of cash or other valuable items you want safe.
FEATURES:
TROVA app offers keyless, no combo & hassle-free access
Enjoy wireless connectivity via Bluetooth for smart notifications
Sidecar Box included to store small jewelry or meds
Magnetic strap holds items securely in place
Silicone overmold provides a tight seal, helping to maintain discretion by concealing odors
Portable size designed for privacy on-the-go
Crafted from sturdy yet lightweight Aluminum Alloy for exceptional durability.
DIMENSIONS:
Exterior Dimensions 6.1" (155mm) X 3" (76mm) X 1.6" (40mm)
Interior dimension Bottom Tray 5.2" (132mm) X 2.2" (56mm)
Top Lid 5.875" (149mm) X 2.2" (55.7mm) X 1.1" (28mm) total interior height
WHAT MAKES TROVA GO PLUS 'SMART'
Bluetooth connectivity delivers "in app" notifications connected to length of time left open which prevents TROVA– and it's contents – from getting into inappropriate hands.
Smart notifications connect to your phone and our app via Bluetooth allowing our "find my" feature to tap your phone's GPS marking last known location.
OUR COMMITMENT TO QUALITY
At TROVA, we stand behind the exceptional quality of our products. We guarantee that your TROVA GO PLUS will deliver on every promise of safety, convenience, and elegance that we've pledged.
Should your safe not meet your expectations or exhibit any defect in workmanship or materials, rest assured we'll make it right. Your satisfaction is not just our goal, it's our guarantee
Redefining portable protection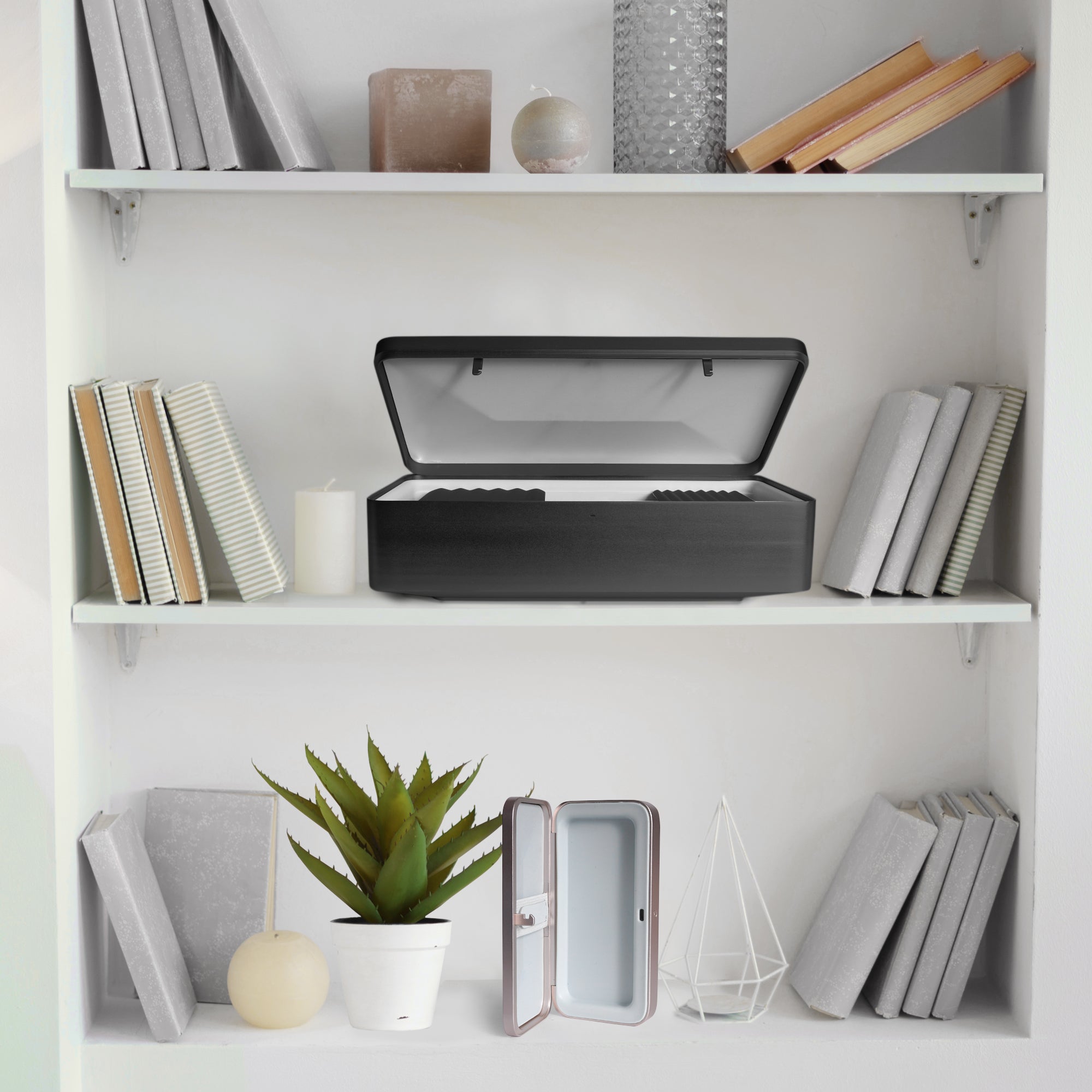 01.
Sophisticated biometric access
Experience seamless security with the TROVA app, enabling effortless unlocking of your smart safe. Our advanced mobile biometric feature ensures a smooth, keyless experience, revolutionizing home security.
We created TROVA to seamlessly integrate privacy and security into your everyday life no matter where you GO.
03.
Durable design with smart features
Constructed of robust CNC machined Aluminum Alloy, our safe is lightweight yet incredibly sturdy. TROVA GO PLUS is equipped with smart technology our in app notifications alert you to TROVA's last known location, "left open" status and battery life.
Experience Peace of Mind
Experience unparalleled security on-the-go with our GO PLUS portable safe. Hidden in plain sight TROVA is designed to be overlooked allowing you a private and secure space no matter your destination.
Anywhere Protection
No more worrying about your valuables while you are out there living. Our "Never Lost" feature pings the last known location while Bluetooth connectivity provides smart notifications.
Preserving your valuables
TROVA GO PLUS is not just a safe, it's a statement piece. Its award-winning design is sleek and stylish; the perfect solution for those who value aesthetics as much as security.
Frequently asked questions
What materials is the TROVA GO PLUS constructed from?
The TROVA GO PLUS is crafted from robust, lightweight, CNC'd Aluminum Alloy, making it both durable and stylish.
How does the TROVA app work with the TROVA GO PLUS for access?
The TROVA app allows frictionless access to your TROVA GO PLUS. By pairing your safe with the app, you can easily open your GO PLUS using your phones native biometrics (or a passcode if you prefer), offering a high level of security and convenience.
How do the Bluetooth capabilities enhance the security of the TROVA GO PLUS?
The Bluetooth capabilities of the TROVA GO PLUS allow for smart notifications and updates sent straight to your phone. This means you're always informed about the status of your safe and its contents, even when you're on-the-go, adding an extra level of security and control