Security and Reliability
TROVA offers an effortless way to protect items in any office safely and reliably. It's strong aluminum alloy shell is lightweight yet durable and can be bolted to any surface. Long battery life and Wifi connectivity empower your peace of mind when out of the office with real-time notifications.
"This compact storage solution securely keeps your most treasured objects locked away for safekeeping and connects wirelessly via Bluetooth for added convenience. For even more peace of mind, the TROVA's award-winning design is complete with a "never lost" feature to keep track of the device's location."
"Use TROVAs biometrics to guard the items and documents you value most."
"This sophisticated and elegant device is the best for ensuring peace of mind when you need to protect your valuable things. - Oprah"
"If the mere thought of misplacing your hard drive (or anything else) petrifies you, then make sure to pick up this uber-sturdy, mightily convenient safe from TROVA."
"TROVA GO PLUS personal safe is a security focused accessory for those seeking out a way to keep their personal items secure when visiting a new location or simply going about their daily routine. "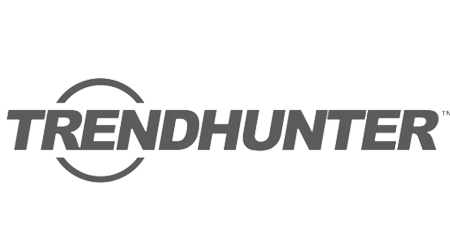 Real Time Security
Multi-user access allows you to choose which partners and colleauges have access to valuable documents or drives. Advanced sensors and smart alerts keep you informed for constant surveillance and security.
Reliable Protection
Crafted with sophistcation and intelligent security, TROVA HOME offers an effortless way to protect items in any office reliably. Wifi and Bluetooth keep you connected and informed in real time.
Security Where You Are
TROVA is designed to conveniently integrate onto your desk or bookshelf giving you security at your fingertips. Bolt it to any surface or attach it with Kensingnton lock.
Who doesn't have something to hide?
Who doesn't have something they don't want anyone to see? TROVA makes it easy to open while maintaining reliable and strong security.
Absolute Life saver!
This has been my go to storage for some of my medical needs. I travel a fair amount domestically and I can put this in my carry on without any hassle.
You need this for when you travel
I no longer lose anything on my travels. This safe not only secures my important things like passports an keys but it looks beautiful! We love it.
Great product. Our kids have no idea.
It keeps my emergency cash and medicine safe while I'm away from home. I have it sitting on top of our dresser and my kids have no idea it is a safe! I can also track it from my phone.

Award-Winning Design
Born in Colorado : Designed in NY : Made in China

30 Day Guarantee
Returns Accepted within 30 days undamaged in original packaging

Support is here
https://trovaofficial.com/pages/support

Secure Payment
Shop Pay : Apple Pay : PayPal : Shop Pay Installments
Frequently asked questions
How long TROVA does TROVA's battery last?
TROVAs batteries are made to hold on average a 3 week charge. In app notifications alert you when it needs a charge.
How does the humidity control feature help preserve my important docs or drives?
TROVA's advanced humidity control feature monitors and relays information to your phone. This helps prevent degradation ensuring your valuable documents or drives stay secure.
Can I use TROVA when I travel?
Yes, TROVA is designed for both home and on-the-go use. It is portable and convenient, providing a secure way to carry your business items with you wherever you go.
What happens if my TROVA is lost or stolen?
TROVA is equipped with smart notifications that alert you if your safe is out of range. If your TROVA is lost or stolen, you can use the TROVA app to track its last known location
How do I set up TROVA for storing jewelry?
Setting up TROVA is easy. Simply download the TROVA app, pair your safe with your device via Bluetooth, and follow the instructions in the app to configure your biometric verification and other settings. Once set up, you can start storing your jewelry safely and securely.
Title Question FAQ Go Here
Lorem Ipsum is simply dummy text of the printing and typesetting industry. Lorem Ipsum has been