TROVA's Privacy Policy
This TROVA Privacy Policy (the "Privacy Policy") explains how information about you is collected, used, and disclosed by TROVA.
Collection of Information
This Privacy Policy applies to information we collect when you use our TROVAcase (the "Device") and our related websites (including trovaofficial.com) (the "Sites") and mobile applications (the "Apps"). The Device, Sites, and Apps are collectively referred to in this Privacy Policy as the "TROVA Service." In this Privacy Policy, the terms "we," "our," and "us" refer to TROVA.

Please read this Privacy Policy carefully. By accessing or using the TROVA Service, you agree to the terms of this Privacy Policy. If you do not agree with the terms of this Privacy Policy, you may not access or use the TROVA Service.

We may, in our sole discretion, change this Privacy Policy from time to time. If we make changes, we will notify you by revising the date at the top of the policy and, in some cases, we may provide you with additional notice (such as adding a statement to our homepage or sending you an email notification). It is your responsibility to review this Privacy Policy periodically to ensure that you are aware of any changes. Your continued use of the TROVA Service signifies your continued assent to the terms of this Privacy Policy, as updated or amended at that time.
We collect information you voluntarily provide directly to us. For example, we collect information you provide when you create an account, activate a Device, fill out a form, request customer support, participate in a survey, contest or promotion, make a purchase, apply for a job, or otherwise communicate with us. The types of information we collect may include your name, username, email address, postal address, phone number, credit card information, and other contact or identifying information you choose to provide. We also may collect information you provide about yourself, such as your age, gender, birthdate, interests, product feedback, and income.
When you access or use the TROVA Service, we automatically collect information about you, including:

• Information Collected through the Device: After you activate a Device, certain information is automatically monitored and collected through the Device, such as the date, time, and frequency with which you accessed the Device, and the geographic location of the Device.

• Log Information: We log information about your use of the TROVA Service, including the type of browser you use, access times, pages viewed, your IP address and the page you visited before navigating to our Sites.

• Computer and Mobile Device Information: We collect information about the computer or mobile device you use to access the TROVA Service, including the hardware model, operating system and version, unique device identifiers, carrier, and mobile network information.

• Location Information: We may collect information about the location of your Device if you consent to the collection of this information. For more details, please see "Your Choices" below.

• Information Collected by Cookies and Other Tracking Technologies: We use various technologies to collect information, and this may include sending cookies to your computer or mobile device. Cookies are small data files stored on your hard drive or in device memory that help us to improve the TROVA Service and your experience, see which areas and features of the TROVA Service are popular, and count visits. We may also collect information using web beacons (also known as "tracking pixels"). Web beacons are electronic images that may be used in the TROVA Service or emails and help deliver cookies, count visits, understand usage and campaign effectiveness and determine whether an email has been opened and acted upon. For more information about cookies, and how to disable them, please see "Your Choices" below.
We may also obtain information from other sources and combine that with information we collect through the TROVA Service. For example, if you create or log into your account through a social media site, we will have access to certain information from that site, such as your name, account information and friends lists, in accordance with the authorization procedures determined by such social media site.
We may use information collected pursuant to this Privacy Policy for various purposes, including, without limitation, to:
Provide, maintain and improve the TROVA Service;

• Troubleshoot problems that may arise with the TROVA Service;

• Provide and deliver the products and services you request, process transactions, and send you related information, including confirmations and receipts;

• Send you notifications, technical notices, updates, security alerts and support and administrative messages;

• Respond to your comments, questions and requests and provide customer service;

• Communicate with you about products, services, offers, promotions, rewards, and events offered by TROVA and others, and provide news and information we think will be of interest to you;

• Monitor and analyze trends, usage and activities in connection with the TROVA Service;

• Develop new products and services and identify potential new customers;

• Detect, investigate and prevent fraudulent transactions and other illegal activities and protect the rights and property of TROVA and others;

• Personalize and improve the TROVA Service and provide advertisements, content or features that match user profiles or interests;

• Process and deliver contest entries and rewards;

• Link or combine with information we get from others to help understand your needs and provide you with better service; and

• Carry out any other purpose for which the information was collected.

TROVA is based in the United States and the information we collect and all other matters related to the TROVA Service are governed exclusively by the laws of the State of Colorado in the United States and not the jurisdiction in which you are located. By accessing or using the TROVA Service or otherwise providing information to us, you consent to the processing and transfer of information in and to the U.S. and other countries.
We may share information collected pursuant to this Privacy Policy as follows or as otherwise described in this Privacy Policy:

• With vendors, consultants and other service providers who need access to such information to carry out work on our behalf;

• With our subsidiaries and affiliates, and any officers, directors, agents, employees, or representatives of TROVA and its subsidiaries and affiliates, for the purposes for which you provided the information or as reasonably necessary for our internal administrative and business purposes;

• With third party advertising partners and their service providers in order to select, deliver, and display ads to our Sites, as well as other sites and products serviced by these partners.  The ads we select may be based on your current location or the content you are viewing.  Other ads are targeted based on your likely interests or other information that we learn about you over time using demographic data, searches, interests and favorites, location data, and usage data from our Sites and the sites and services of our advertisers and partners.  We share information with these third parties to facilitate the selection and serving of advertisements.  Advertisers may use cookies, web beacons, and similar technologies to personalize their advertising content and measure its effectiveness.

• Our advertising partners may also serve ads to you via other sites (including ads for our products) based on information collected from you while using the Sites.  For example, when you visit a site serviced by one of our advertising partners, we may use "remarketing" services to target ads to you based on your prior use of our Sites.

• Our third-party advertising partners may be members of the Network Advertising Initiative (NAI) or the Digital Advertising Alliance (DAA).  Both the NAI and DAA maintain consumer choices pages where you can opt-out from receiving interest-based advertising from participating companies.

• NAI Consumer Choices page – http://www.networkadvertising.org/choices

• DAA Consumer Choices page – http://www.aboutads.info/choices

• California Residents: Under California Civil Code sections 1798.83-.84, California residents are entitled to ask for a notice identifying the categories of personal customer information that we share with our affiliates and/or third parties for marketing purposes, and providing contact information for such affiliates and/or third parties. If you are a California resident and would like a copy of this notice, please submit a written request to: SOJI, Inc., PO Box 100588, Denver, CO 80250.

• In response to a request for information if we believe disclosure is in accordance with any applicable law, regulation or legal process, or as otherwise required by any applicable law, rule or regulation;

• If we believe your actions are inconsistent with the spirit or language of our user agreements or policies, or to protect the rights, property and safety of TROVA or others;

• In connection with, or during negotiations of, any merger, sale of company assets, financing, acquisition of all or a portion of our business to another company, dissolution, or a similar event. In this event, we will, if allowed, use reasonable efforts to notify you when your information is transferred to a third party (this notification may be made via email to you or by posting a prominent notice on the applicable Site). Unless you consent otherwise, your Personal Information will remain subject to the promises made in this Policy, even after the transfer. But any information you provide after the transfer will likely be subject to a new privacy policy, and you should review that policy; and

• With your consent or at your direction, including if we notify you through the TROVA Service that the information you provide will be shared in a particular manner and you provide such information.

We may also share without restriction aggregated or anonymized information that does not directly identify you, including for providing research, reports and analytics about health and fitness, for marketing and promotional use, for providing premium services, and for sale to interested audiences.

The TROVA Service may offer social sharing features and other integrated tools which let you share actions you take on the TROVA Service with other media, and vice versa. The use of such features enables the sharing of information with your friends or the public, depending on the settings you establish with the entity that provides the social sharing feature. For more information about the purpose and scope of data collection and processing in connection with social sharing features, please visit the privacy policies of the entities that provide these features.

Additionally, the TROVA Service may contain links or references to various websites that we do not control. When you click or otherwise follow one of these links, you will no longer be transacting business through the TROVA Service. Third party websites maintain their own privacy policies, and we do not exercise any control over any of the third party websites that may be linked or referenced within the TROVA Service. If you visit such a website, you should consult that website's privacy policy before providing any personal information.

Please be aware that we are not responsible for the privacy practices of any third parties as specified herein, and we are not liable for their misuse of personal information about you.
We may allow third parties to provide analytics services. To the extent not already identified in this Privacy Policy, these entities may use cookies, web beacons, and other technologies to collect information about your use of the TROVA Service and other websites, including your IP address, web browser, pages viewed, time spent on pages, links clicked and conversion information. This information may be used by TROVA and others to, among other things, analyze and track data and trends, determine the popularity of certain content, deliver advertising and content targeted to your interests on the TROVA Service and other websites and better understand your online activity.
TROVA takes reasonable security measures to help protect information collected pursuant to this Privacy Policy from loss, theft, misuse and unauthorized access, disclosure, alteration and destruction. However, we cannot guarantee that these precautions will prevent breaches of the integrity and security of our network and systems, or that personal information will never be accessed or acquired by unauthorized persons, notwithstanding the safeguards we have in place.

If you have reason to believe that personal information is no longer secure, please notify us immediately by contacting us in accordance with this Privacy Policy.
Mobile Terms of Service
SOJI Inc
Last updated: Aug. 11, 2023
The SOJI Inc mobile message service (the "Service") is operated by SOJI LLC ("SOJI Inc", "we", or "us"). Your use of the Service constitutes your agreement to these terms and conditions ("Mobile Terms"). We may modify or cancel the Service or any of its features without notice. To the extent permitted by applicable law, we may also modify these Mobile Terms at any time and your continued use of the Service following the effective date of any such changes shall constitute your acceptance of such changes.
By consenting to SOJI Inc's SMS/text messaging service, you agree to receive recurring SMS/text messages from and on behalf of SOJI Inc through your wireless provider to the mobile number you provided, even if your mobile number is registered on any state or federal Do Not Call list. Text messages may be sent using an automatic telephone dialing system or other technology. Service-related messages may include updates, alerts, and information (e.g., order updates, account alerts, etc.). Promotional messages may include promotions, specials, and other marketing offers (e.g., cart reminders).
You understand that you do not have to sign up for this program in order to make any purchases, and your consent is not a condition of any purchase with SOJI Inc. Your participation in this program is completely voluntary.
We do not charge for the Service, but you are responsible for all charges and fees associated with text messaging imposed by your wireless provider. Message frequency varies. Message and data rates may apply. Check your mobile plan and contact your wireless provider for details. You are solely responsible for all charges related to SMS/text messages, including charges from your wireless provider.
You may opt-out of the Service at any time. Text the single keyword command STOP to TROVA or click the unsubscribe link (where available) in any text message to cancel. You'll receive a one-time opt-out confirmation text message. No further messages will be sent to your mobile device, unless initiated by you. If you have subscribed to other SOJI Inc mobile message programs and wish to cancel, except where applicable law requires otherwise, you will need to opt out separately from those programs by following the instructions provided in their respective mobile terms.
For Service support or assistance, text HELP to TROVA or email info@trovaofficial.com.
We may change any short code or telephone number we use to operate the Service at any time and will notify you of these changes. You acknowledge that any messages, including any STOP or HELP requests, you send to a short code or telephone number we have changed may not be received and we will not be responsible for honoring requests made in such messages.
The wireless carriers supported by the Service are not liable for delayed or undelivered messages. You agree to provide us with a valid mobile number. If you get a new mobile number, you will need to sign up for the program with your new number.
To the extent permitted by applicable law, you agree that we will not be liable for failed, delayed, or misdirected delivery of any information sent through the Service, any errors in such information, and/or any action you may or may not take in reliance on the information or Service.
We respect your right to privacy. To see how we collect and use your personal information, please see our Privacy Notice.
Answered by Klayvio
Your Choices
You may always choose whether or not to provide voluntary information to TROVA.  However, if you choose not to disclose certain information, you may not be able to fully access or use the TROVA Service.
You may update, correct, or delete any personal information about you, or delete your account, at any time by logging into your online account or emailing us at info@trovaofficial.com. Note, however, that we may retain certain information as required by law or for legitimate business purposes. We may also retain cached or archived copies of information about you to the extent permitted by applicable law.
When it applies and if you consent to our collection of location information, you can subsequently stop the collection of this information at any time by changing the preferences on your mobile device. If you do so, certain features of the Apps may no longer function.
Most web browsers are set to accept cookies by default. If you prefer, you can usually choose to set your browser to remove or reject browser cookies. To do so, refer to your browser help menu. Removing or rejecting browser cookies does not necessarily affect third party flash cookies used in connection with the TROVA Service. Please note that if you choose to remove or reject cookies, this could affect the availability and functionality of the TROVA Service.
At this time, the TROVA Service does not recognize automated browser signals regarding tracking mechanisms, which may include "do not track" instructions.
You may choose to not have your personal information used by our third party advertising partners at any time. To opt out of the sale of your personal information to such third parties, email us at info@trovaofficial.com.
You may opt out of receiving promotional emails from TROVA by following the instructions in those emails. If you opt out, we may still send you non-promotional communications, such as those about your account or our ongoing business relations.
With your consent, we may send promotional and non-promotional push notifications or alerts to your mobile device. You can deactivate these messages at any time by changing the notification settings on your mobile device.
The TROVA Service is not directed to children under the age of sixteen (16), and we ask that children under this age do not submit any personal information to us. Should we discover that we have collected personal information from a child who is under sixteen (16), we will promptly delete that personal information.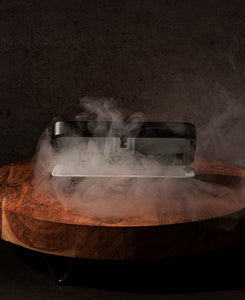 Contact Us
If you have any questions or comments about this Privacy Policy, please contact us. Note that any such correspondence may be retained by us to improve the TROVA Service and any other products or services, and for other disclosed purposes. We may use information you provide to us in order to send you updates, such as notifications of changes to the terms of the TROVA Service or important information about the TROVA Service.
Contact