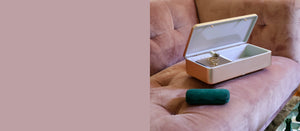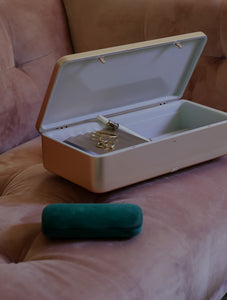 Good taste or… smart storage
Both.
TROVA HOME provides smart biometric storage for your jewelry and valuables. The safe of your dreams is here.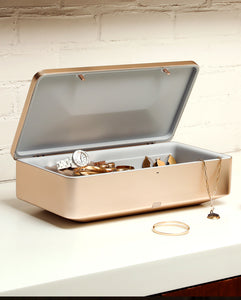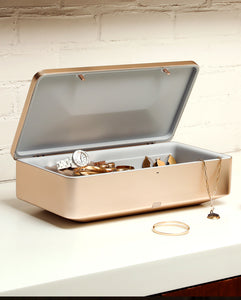 Theft is annoyingly real.
You're smart and it's time your jewelry box was smarter. Store your valuables with TROVA HOME.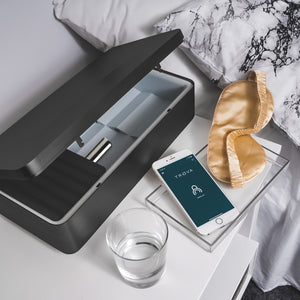 What makes TROVA smart? Lots of sensors.
And a little subterfuge.
TROVA's sensors use WiFi and Bluetooth to communicate real time status to its users through our TROVA app.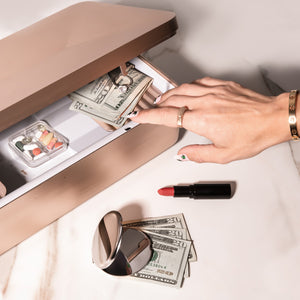 TROVA HOME is tamper proof.
Two ultra secure locks, sturdy yet durable aluminum alloy construction, motion sensor, and Wifi connection with real time notifications so no one can access TROVA without your knowledge.

"It's a sleek, stylish, and secure storage solution I don't have to hide from plain sight."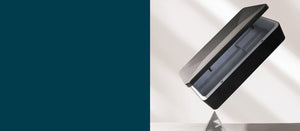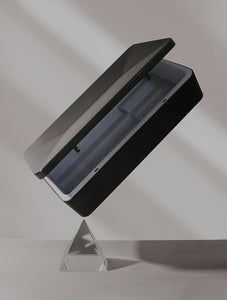 TROVA is invaluable
Breathe easy with the assurance that your treasured items are secured and out of reach.